---
Listen to the latest episodes from your favorite Upstate South Carolina Podcast: The Rise Guys, stories from the local food scene by Tin Roof Farms with John Malik, tech and networking advice from Tech After Five, local music spotlights from Northwest Corner and Hoodoo Music and comedy from The Bearded One. We also have listen live links to WNCW and Charlie Mason Radio.
If you have a podcast and want to be listed, please let us know by emailing us at: music@bizzapps.net!
Rise Guys
THE RISE GUYS: HOUR ONE: 07/09/20
| 2020-07-09
Man Fat Boys sure full of piss and vinegar this morning, but also philosophical..why? talkin about time travel too, this man needs to get out more: Headlines and Sports with some MAJOR college football news breaking yesterday
View All Episodes
---
People of Greenville
Jeremey Davis
| 2020-07-09
Jeremey Davis has been directing races with Set Up Events since 1997 and currently produces more than 30 events each year. He takes time to talk about his connection to the Upstate community.
View All Episodes
---
The Bearded One Comedy Podcast
BEARDED ONES EP 374 - "IS IT STALKING?! - GAME" - With BRIAN REEDER!!
| 2020-07-06
This week we have a special guest, actor/entertainer Brian Reeder!! 00:30 - Introductions & plugs. 03:45 - Jason recaps his wedding! 14:00 - Evan and Brian talk "Train to Busan" and the DUMBEST WAY TO DEAL WITH ZOMBIES from an episode of "BLACK SUMMER". 40:20 - We play "Is It Stalking?!" Where we randomly put celebrites/objects/actions together and ask the question, "Is It Stalking?" (Example: Prince doing the Mash Potato near Axl Rose while holding a bag of dog tails.) 1:05:10 - Evan and Brian talk "Call of Duty" and how Evan sucks, & what if your AI troops were real? What would they think of you? Follow Brian Reeder on Instagram HERE! https://www.instagram.com/brown1312/ Listen to Evans new YouTube Videos HERE! https://www.youtube.com/watch?v=uwL2LLisO4w Check out Stephanies "Next Southern Star" sketch HERE! https://www.facebook.com/leannemorgancomedy/videos/next-southern-star-episode-2/312376186456846/
View All Episodes
---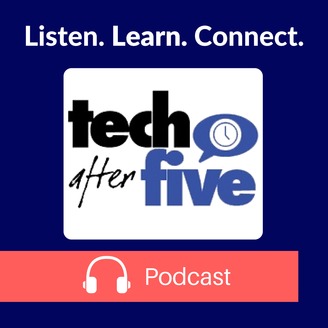 Tech After 5
Ep 221 How to Face Your Fears and Fear Less with Dr. Rebecca Heiss
| 2020-07-02
Unpacking the paradoxes of the way humans think is Dr. Rebecca Heiss' life work. Her research has been designated "transformative" by the National Science Foundation. She taught at the South Carolina Governor's School for Science and Mathematics and later was recruited to be among the founding faculty members to develop a startup school to nurture entrepreneurial minds. Her work is evolutionary human biology and stress responses. How do we sort through our fears? How do we change our responses so that we can grow? Dr. Rebecca Heiss talks to us about her work with various professional and entrepreneurial groups. She helps us understand the Fear(less) Challenge shes conducting with people from all walks of life. Learn more about Dr. Rebecca Heiss, the Fearless Challenge, the app shes developing as well as her upcoming book in this episode. Learn more: https://rebeccaheiss.com/ Are you on the Tech After Five mailing list? http://eepurl.com/KLhj Looking to connect with Carol Hamilton? Look for her on LinkedIn. (https://www.linkedin.com/in/carolhamiltonlive/) Scott Pfeiffer helps entrepreneurs succeed and partnerships thrive @ Mind Your Own Business. Phil Yanov is the Founder and Lead Community Organizer of Tech After Five. --- Send in a voice message: https://anchor.fm/techafterfive/message
View All Episodes
---
The Ron and Craig Show
Supplements, mental health, weed and CBD?
| 2020-06-22
Living Healthy With Ari. Arielle Hope Creager is a personal trainer. This show we discuss supplements, mental health, weed, CBD oil/creams, processed foods, excercise, weight lifting, cardio, eating right, etc. follow her at "living healthy with ari" on Facebook and Instagram. She is available for online training. You also can contact us at ronandcraigshow@gmail.com
View All Episodes
---
Hoodoo Music
Taking Pictures by an Old Man
| 2020-05-18
View All Episodes
---
Murder Ect.
Murder, etc. Live #3: Julia Mann, Pamela Vaughn, Duck Finley with Leonard brown Jr.
| 2020-05-01
Leonard Brown Jr. joins host Brad Willis to talk about three haunting mysteries. Youll hear things youve never heard before and learn about an active case with a $20,000 reward. 
View All Episodes
---
Down The Rabbit Hole
Liam Pecararo
| 2020-04-30
Join Jordan Kuhns as he explores the career of Liam Pecararo, the ECHL All-Star nominee and scorer of the ECHL Goal of the Year.
View All Episodes
---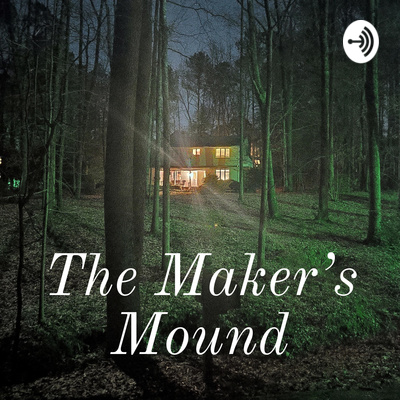 Makers Mound
The Mayor of Babetown and her Kentucky Boys - Darby Wilcox and the Peep Show
| 2020-04-18
We doubled down this week and had Darby Wilcox and her wonderful band (the Peep Show) sit down and hang loose with us for a while. Were all good buddies here and I think you can tell weve missed hanging out together durrent this epidemic. We cover a bit on early beginings and how long histories together can craft strong relationships within a band, which in turn translates into amazing chemistry in live and studio enviorments. Darby is a major player in my mind for encouraging an atmosphere that envolves everyone in all walks of music to work together and Im thankful she had the time to chat. Her band is a part of several other fantastic projects I would highly suggest checking out as well, all links provided below! Be sure to watch for their upcomming live streams! https://www.facebook.com/darbyandthepeepshow/ https://www.facebook.com/Quasi-Quasar-110634440578778/ https://www.facebook.com/Phatlipmusic/ --- This episode is sponsored by · Anchor: The easiest way to make a podcast. https://anchor.fm/app --- Send in a voice message: https://anchor.fm/themakersmound/message Support this podcast: https://anchor.fm/themakersmound/support
View All Episodes
---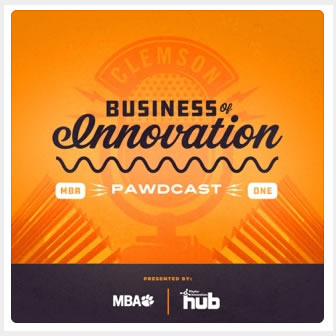 Clemson Pawdcast
Mayor Knox White
| 2020-04-14
As rapid change occurs in the wake of COVID-19, Mayor Knox White works to keep Greenville, SC, agile and resilient. While adapting to Federal and State policies, Mayor White finds meaning and purpose in focusing on the best interest of Greenville's general public and setting the direction of Greenville's future. "This too shall pass, but it will also bring change."
View All Episodes
---
Inside the Mind of Ditti
Bases Loaded on the Ditti Takeover
| 2020-02-14
Bases Loaded comes to the Ditti Takeover! Ditti gives his bold predictions for the 2020 Major League Baseball season! Braves fans...youre going to want to hear this!
View All Episodes
---
The Grey Zone
The Grey Zone - NOTRE DAME IS AMERICA'S GREATEST RIVAL! 11272019 with Chad Filchak! 2019 CFB Week 13 review and week 14 RIVALRY WEEK Preview
| 2019-11-27
    Is Notre Dame truly Americas team? Or are they instead Americas GREATEST rival here on the final week of the 2019 regular season, RIVALRY WEEK!?  Thats the question posed to my sensational Notre Dame superfan guest, Chad Filchak!    This weeks episode has Tua playing in the Iron Bowl, college football travel miles, Lou Holtzs neighbors, which individual player award is the funniest joke, conference commissioner mind-readers, cajun tailbacks, missed extra points still count, and mooooooooooore!        Go forth and be the best fans you can be out there, yall. Cheers!   Get your iONGreenville picks in HERE!    The Grey Zone is hosted by Grey Thompson  Produced by GVL Media --- Interested in creating a podcast?  Create your own original podcast with GVL Media! This episode was recorded in the brilliantly salubrious podcast studio at Sit-N-Spin Studios, "the best damn recording studio in downtown Greenville, SC"
View All Episodes
---
Tin Roof Farm Radio Show
Euphoria 2019 Recap
| 2019-09-22
Participating in a food and wine festival as a chef is quite demanding. Theres high expectations and a sense of urgency as well our normal work routine to manage. The day after Greenvilles four day food and wine festival, Euphoria, I invited Chefs Jacques Larson and Jeff Kelly, cheesemaker Christian Hansen of Blue Ridge Creamery, and food writer Ted Lee of the Lee Brothers into the studio to discuss Euphoria.
View All Episodes
---
Red Arrow Studios
Red Arrow Top 5 Show 12
| 2019-08-12
This week featuring H. C. McEntire, Year Of October, OLM, J.L. Fulks, and Tigerdog.
View All Episodes
---

NORTHWEST CORNER PODCAST
EP 157: with Jen Aly
| 2019-04-14
Meet Jen Aly of Jen Aly Coaching, and our new friend. Jen is a business and money coach for artists, creatives, and rebels! Shes loaded with knowledge and shes a lot of fun to talk to. Theres something for everyone on this episode of the Northwest Corner Podcast! To learn more about Jen Aly Coaching, please visit her website at http://jenalycoaching.com. And to learn more about the Northwest Corner Podcast, you can find us at http://northwestcornerpodcast.com
View All Episodes
---