---
Listen to the latest episodes from your favorite Upstate South Carolina Podcast: The Rise Guys, stories from the local food scene by Tin Roof Farms with John Malik, tech and networking advice from Tech After Five, local music spotlights from Northwest Corner and Hoodoo Music and comedy from The Bearded One. We also have listen live links to WNCW and Charlie Mason Radio.
If you have a podcast and want to be listed, please let us know by emailing us at: music@bizzapps.net!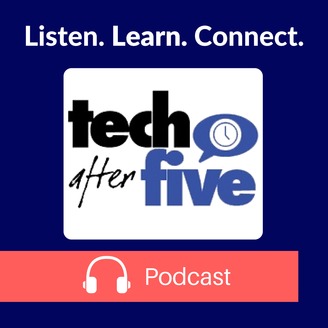 Tech After 5
Ep 209 Is Zoom Safe?
| 2020-04-03
Were answering your questions. In just a few weeks, Zoom has seen its user numbers expand rapidly as hospitals, schools and even governments use their online video conferencing service. Some schools have rolled it out to their entire student populations. As this software has approached near ubiquity, quite a number of security concerns have surfaced. Our group tries to make sense of these reports and incidents while offering some ideas about how to configure their software to minimize interruptions. We talk about Zoom, being safe online, its alternatives, and the good weve done this week. Are you on the Tech After Five mailing list? http://eepurl.com/KLhj Looking to connect with Carol Hamilton? Look for her on LinkedIn. (https://www.linkedin.com/in/carolhamiltonlive/) Scott Pfeiffer helps entrepreneurs succeed and partnerships thrive @ Mind Your Own Business. Phil Yanov is the Founder and Lead Community Organizer of Tech After Five. --- Send in a voice message: https://anchor.fm/techafterfive/message
View All Episodes
---
Rise Guys
THE RISE GUYS: HOUR ONE: 04/02/20
| 2020-04-02
Between Nine seeing an odd wreck on the way to work and Fat Boy getting yelled at by road workers on the way in this morning, its been a pretty eventful start of the day: Headlines and Sports with O.J. Simpson offering up his thoughts on Tiger King
View All Episodes
---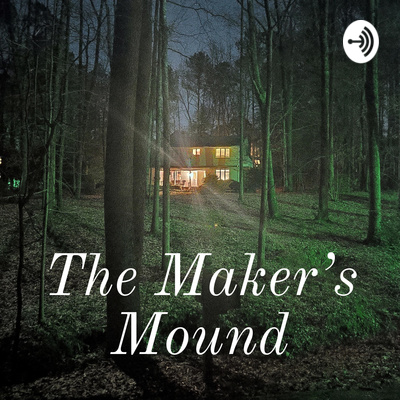 Makers Mound
Made in 'Merica! - Jake Bartley and Tyler Mccutcheon
| 2020-04-02
We sit down with our good buddies Tyler and Jake of The Jake Bartley Band and talk about how to navigate these questionable waters were floating on. We enjoyed our time chatting on humble begginings and the situations that insue when youre in a band full of your best friends. --- This episode is sponsored by · Anchor: The easiest way to make a podcast. https://anchor.fm/app --- Send in a voice message: https://anchor.fm/themakersmound/message Support this podcast: https://anchor.fm/themakersmound/support
View All Episodes
---
The Bearded One Comedy Podcast
THE BEARDED ONES Ep 362: HAMBONE!!!
| 2020-03-30
Where we skype it again.. social distancing folks..and give a shout out to a recent shout out we received from Language of Bromance..thx guys!! THEN Evan talks about multiplayer issues on video games, we accidentally  come up with some Corona Country songs, we play a round of What If... we talk Tiger King and we close with a much more..forgiving... Gotham Vigilante.   P.s.-Kids, if you listen you will commit a crime but then have to say youre sorry and mean it!   Check out Language of Bromance here http://languageofbromance.com/
View All Episodes
---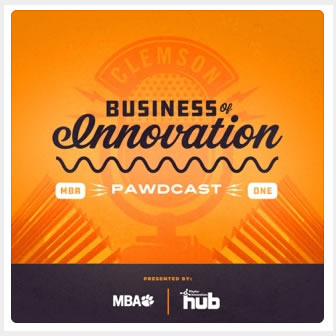 Clemson Pawdcast
Megan Riegel
| 2020-03-17
Success in the arts takes both fearlessness and practicality. Megan Riegel pursues her love of theater with an entrepreneurial approach as President and CEO of Greenville's Peace Center for the Performing Arts. Megan brings in high-caliber entertainment that has enriched the local community and played a fundamental role in Greenville's growth as a nationally recognized artistic and cultural destination. See how the Peace Center has grown from a $4M to a $26M operation since 1994 on Episode 18 of the Business of Innovation Pawdcast, Monday at 12:30pm here on the Clemson MBA Facebook page!
View All Episodes
---
Hoodoo Music
See you or I won't on the other side.
| 2020-03-07
View All Episodes
---
Murder Ect.
Amazing Grace
| 2020-02-26
The season finale of Murder, etc. chronicles Charles Wakefield, Jr.s 35-year effort to get out of prison and the time afterward as he tries to prove his innocence.
View All Episodes
---
The Ron and Craig Show
Southern Fried Kosher w/Sunda Croonquist
| 2020-02-23
Sunda Croonquist Host of Straight Jacket Comedy, author of Kosher Soul Food, director of LA School of Comedy and more. Sundalive.com ronandcraigshow@gmail.com facebook, twitter, instagram.
View All Episodes
---
Inside the Mind of Ditti
Bases Loaded on the Ditti Takeover
| 2020-02-14
Bases Loaded comes to the Ditti Takeover! Ditti gives his bold predictions for the 2020 Major League Baseball season! Braves fans...youre going to want to hear this!
View All Episodes
---
The Grey Zone
The Grey Zone - NOTRE DAME IS AMERICA'S GREATEST RIVAL! 11272019 with Chad Filchak! 2019 CFB Week 13 review and week 14 RIVALRY WEEK Preview
| 2019-11-27
    Is Notre Dame truly Americas team? Or are they instead Americas GREATEST rival here on the final week of the 2019 regular season, RIVALRY WEEK!?  Thats the question posed to my sensational Notre Dame superfan guest, Chad Filchak!    This weeks episode has Tua playing in the Iron Bowl, college football travel miles, Lou Holtzs neighbors, which individual player award is the funniest joke, conference commissioner mind-readers, cajun tailbacks, missed extra points still count, and mooooooooooore!        Go forth and be the best fans you can be out there, yall. Cheers!   Get your iONGreenville picks in HERE!    The Grey Zone is hosted by Grey Thompson  Produced by GVL Media --- Interested in creating a podcast?  Create your own original podcast with GVL Media! This episode was recorded in the brilliantly salubrious podcast studio at Sit-N-Spin Studios, "the best damn recording studio in downtown Greenville, SC"
View All Episodes
---
Tin Roof Farm Radio Show
Euphoria 2019 Recap
| 2019-09-22
Participating in a food and wine festival as a chef is quite demanding. Theres high expectations and a sense of urgency as well our normal work routine to manage. The day after Greenvilles four day food and wine festival, Euphoria, I invited Chefs Jacques Larson and Jeff Kelly, cheesemaker Christian Hansen of Blue Ridge Creamery, and food writer Ted Lee of the Lee Brothers into the studio to discuss Euphoria.
View All Episodes
---
Red Arrow Studios
Red Arrow Top 5 Show 12
| 2019-08-12
This week featuring H. C. McEntire, Year Of October, OLM, J.L. Fulks, and Tigerdog.
View All Episodes
---

NORTHWEST CORNER PODCAST
EP 157: with Jen Aly
| 2019-04-14
Meet Jen Aly of Jen Aly Coaching, and our new friend. Jen is a business and money coach for artists, creatives, and rebels! Shes loaded with knowledge and shes a lot of fun to talk to. Theres something for everyone on this episode of the Northwest Corner Podcast! To learn more about Jen Aly Coaching, please visit her website at http://jenalycoaching.com. And to learn more about the Northwest Corner Podcast, you can find us at http://northwestcornerpodcast.com
View All Episodes
---