---
Listen to the latest episodes from your favorite Upstate South Carolina Podcast: The Rise Guys, stories from the local food scene by Tin Roof Farms with John Malik, Greenville Triumph News, tech and networking advice from Tech After Five, local music spotlights from Northwest Corner and Hoodoo Music and comedy from The Bearded One. We also have listen live links to WNCW and Charlie Mason Radio.
If you have a podcast and want to be listed, please let us know by emailing us at: music@bizzapps.net!
Rise Guys
THE RISE GUYS: HOUR ONE: 03/04/21
| 2021-03-04
MATTMAN GOT ENGAGED T AND C: QUIT LYING ABOUT MY JOB HISTORY OPEN PHONES: MY NEW GIRL IS TOO WILD FOR ME See omnystudio.com/listener for privacy information.
View All Episodes
---
The Bearded One Comedy Podcast
BEARDED ONES EP 404: "QUICK, GIVE ME HIS BODY SKIN!!"
| 2021-02-28
This week Evan talks about how everything in "Master Chef" is a...(COMMERCIAL BREAK!! …"And Were Back!!")…fake out. Jason brings a game guessing about the plots for the new "FACE/OFF" sequel. (EX: Turner & Hooch starring in "HEAD/OFF".) Which leads to our new character "The Begrudging Critic". & Evan brings up a weird moment in "Black Lighting" between Black Lighting and a high school kid, talking about something he really shouldnt be talking about. 00:30 - Intros 01:10 - Evan has a bone to pick with...(COMMERCIAL BREAK!! …"And Were Back!!")…Master Chef. 20:45 - Jason tries to start his "FACE/OFF" game, but we discover "The Begrudging Critic". 30:30 - Jason finally starts his "FACE/OFF" game. (EX: Gary Busey & Andy Griffith in "FACE/OFF BUT SKIN SIDE IN"!!) 56:05 - Evan shares a funny moment where, Black Lightning asks his daughters boyfriend about how well he cleans his..."stuff".   
View All Episodes
---
Hoodoo Music
All the things.
| 2021-02-09
Back. Oh yeah. This episode features Jesse Biondi (formerly of Foxwood). Man, this dude can sing. Check out this session and his new EP, The Fool; available on Spotify, Apple Music, and other streaming platforms.? Jesse on insta: @musicjesseb Don't forget, the recording of sessions on this podcast are now streamed live on Twitch, Youtube, and Periscope! Come hang out in the chat with us! Subscribe to the podcast and everything else here: https://linktr.ee/hoodoo.music.pod Join the weekly live stream chats at http://twitch.tv/hoodoomusicpod Join the Discord server: https://discord.gg/DVachhNemv Insta: @hoodoo.music.pod Twitter: @hoodoomusicpod1 If you want to support the show and my endeavor to record bands for free you can make a recurring monthly donation at http://patreon.com/markjonesaudio or one-time donations at https://ko-fi.com/hoodoosessions - No money? I feel you, fam. How about share links to your favorite episodes of the podcast? And don't forget to rate and review!
View All Episodes
---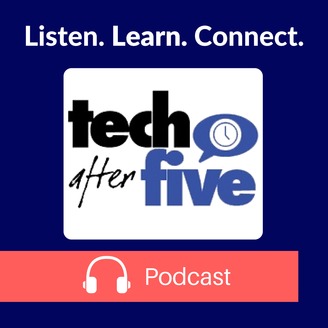 Tech After 5
Ep 245 2020 WrapUp - How did we do?
| 2021-02-09
This is the last of our 2020 episodes. What did we do? What did we learn? What comes next? Are you on the Tech After Five mailing list? http://eepurl.com/KLhj Looking to connect with Carol Hamilton? Look for her on LinkedIn. (https://www.linkedin.com/in/carolhamiltonlive/) Scott Pfeiffer helps entrepreneurs succeed and partnerships thrive @ Mind Your Own Business. Phil Yanov is the Founder and Lead Community Organizer of Tech After Five. --- Send in a voice message: https://anchor.fm/techafterfive/message
View All Episodes
---
Tin Roof Farm Radio Show
One Plate of BBQ in Louisiana
| 2020-09-07
My Dad used to tell me, only James Bond gets to save the world, YOU can save a small piece of it. And thats why I went to Lake Charles, to help save a small piece of the world ravaged by Hurricane Laura. Operation BBQ Relief is a charity whose mission is to provide a hot meal and a warm smile to those affected by natural disasters. I worked with them the week after Laura had came ashore and on my final day I took out my phone and recorded some interviews with the folks I was working with. And if youd like to donate, or volunteer, just find their website at operation bbq relief dot org.
View All Episodes
---
The Ron and Craig Show
Supplements, mental health, weed and CBD?
| 2020-06-22
Living Healthy With Ari. Arielle Hope Creager is a personal trainer. This show we discuss supplements, mental health, weed, CBD oil/creams, processed foods, excercise, weight lifting, cardio, eating right, etc. follow her at "living healthy with ari" on Facebook and Instagram. She is available for online training. You also can contact us at ronandcraigshow@gmail.com
View All Episodes
---

NORTHWEST CORNER PODCAST
EP 157: with Jen Aly
| 2019-04-14
Meet Jen Aly of Jen Aly Coaching, and our new friend. Jen is a business and money coach for artists, creatives, and rebels! Shes loaded with knowledge and shes a lot of fun to talk to. Theres something for everyone on this episode of the Northwest Corner Podcast! To learn more about Jen Aly Coaching, please visit her website at http://jenalycoaching.com. And to learn more about the Northwest Corner Podcast, you can find us at http://northwestcornerpodcast.com
View All Episodes
---
Upstate News & Notes
Here's What's Happening Today in the Upstate
Upstate News Headlines