---
Listen to the latest episodes from your favorite Upstate South Carolina Podcast: The Rise Guys, stories from the local food scene by Tin Roof Farms with John Malik, tech and networking advice from Tech After Five, local music spotlights from Northwest Corner and Hoodoo Music and comedy from The Bearded One. We also have listen live links to WNCW and Charlie Mason Radio.
If you have a podcast and want to be listed, please let us know by emailing us at: music@bizzapps.net!
Rise Guys
THE RISE GUYS: HOUR ONE: 02/18/20
| 2020-02-18
The Daytona 500 finished up last night and it ended with one of the worst wrecks weve ever seen. We talked about racing, the wreck, Ryan Newman, and why Mattman and Nine suddenly want NASCAR cars to use as daily drivers.
View All Episodes
---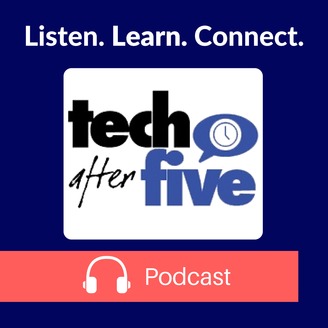 Tech After 5
Ta5 Ep 202 How to Create an Advisory Board For Yourself
| 2020-02-18
In this episode: Many businesses have an advisory board. Many small businesses should have one but don't. In this episode we expand the idea of an advisory board to include setting up one for yourself. You've got questions. We've got answers. Let's figure out how you can go about setting up an advisory board for yourself. Youll be surprised at what you can learn by crystallizing your own thinking and asking good questions. Youll benefit from the accountability. Youll learn by hearing great ideas from serious people. Questions we cover in this episode: How many people should be on your board? What kinds of people / types do you want on your board (and who do you definitely not want on the board.) Identify the questions you've got for your board How often should you meet? What should the format of your meeting be? How many questions should you be considering for meeting? How should you compensate your advisory board members? What do member terms look like? How can you manage that effectively? Why do you want limited terms? What other things do you need to do to make your advisory board work for you? Links: Ten Steps to An Advisor Board by Scott Pfeiffer How to Get a Mentor Podcast. Your hosts: Phil Yanov is the Founder and Lead Community Organizer of Tech After Five. Scott Pfeiffer helps entrepreneurs succeed and partnerships thrive @ Mind Your Own Business. --- Send in a voice message: https://anchor.fm/techafterfive/message
View All Episodes
---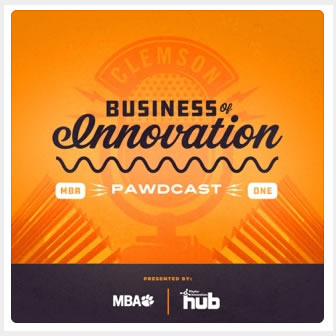 Clemson Pawdcast
Alexis Garcin
| 2020-02-18
Alexis Garcin's interpersonal style and leadership approach prompted his appointment as chairman and president of Michelin North America, Inc. The Michelin veteran (and self-proclaimed Tiger Fan) joins us on this episode, sharing his perspective on leadership and what being named Forbes #1 Best Place to Work has meant to the organization.
View All Episodes
---
The Bearded One Comedy Podcast
THE BEARDED ONES Ep 356: COACH DOBS AND THE HALFTIME SHOW!!!!
| 2020-02-16
Where we start with a ..celebration?? A celebration about the man..the myth..The Kirk Douglas. After that, we talk about a movie that probably never should have been made by people who never should have owned many many lions called ROAR!! Then we play another round of Jasons Movie Proposal Game, which leads Evan to remenisce about his worst prom experience. After that, we talk Gi Joe new members by assigning them nicknames and seeing how that determines what they do..and we close with another clip from our good buddy Coach Dobs..and boy is he a dick. P.S.-Kids, if you listen, Coach Dobs will watch you perform and tell you you are sending him to hell.   See the Roar trailer here..... https://www.youtube.com/watch?v=cny_D50Rr44   See coach dobs be an A-Hole here..... https://news.avclub.com/it-sure-sounds-like-this-guy-wants-to-sue-the-nfl-becau-1841491686?rev=1581006073144&utm_content=Main&utm_source=Facebook&utm_campaign=SF&utm_medium=SocialMarketing&fbclid=IwAR3pk92yeQnOnvuNALncbyxFYyu4XeTZtBq8hZe-B7hbSxQaYrWveM-d2mM
View All Episodes
---
Inside the Mind of Ditti
Bases Loaded on the Ditti Takeover
| 2020-02-14
Bases Loaded comes to the Ditti Takeover! Ditti gives his bold predictions for the 2020 Major League Baseball season! Braves fans...youre going to want to hear this!
View All Episodes
---
The Ron and Craig Show
Former Ice girl for NY Islanders hockey team
| 2020-01-12
Christi Kunzig, lawyer, dj, Fox News contributer and former ice girl for NY Islanders hockey team.
View All Episodes
---
Murder Ect.
Bonus: Captain Courageous and the Blizzard of '78
| 2020-01-12
Buddy Parnell represented Charles Wakefield, Jr. and while he was preparing the case, his son Sefton was awaiting the first of five kidney transplants. In this short bonus episode, Seftons mother, Mary Jane Parnell, explains how Sefton affected their lives.
View All Episodes
---
The Grey Zone
The Grey Zone - NOTRE DAME IS AMERICA'S GREATEST RIVAL! 11272019 with Chad Filchak! 2019 CFB Week 13 review and week 14 RIVALRY WEEK Preview
| 2019-11-27
    Is Notre Dame truly Americas team? Or are they instead Americas GREATEST rival here on the final week of the 2019 regular season, RIVALRY WEEK!?  Thats the question posed to my sensational Notre Dame superfan guest, Chad Filchak!    This weeks episode has Tua playing in the Iron Bowl, college football travel miles, Lou Holtzs neighbors, which individual player award is the funniest joke, conference commissioner mind-readers, cajun tailbacks, missed extra points still count, and mooooooooooore!        Go forth and be the best fans you can be out there, yall. Cheers!   Get your iONGreenville picks in HERE!    The Grey Zone is hosted by Grey Thompson  Produced by GVL Media --- Interested in creating a podcast?  Create your own original podcast with GVL Media! This episode was recorded in the brilliantly salubrious podcast studio at Sit-N-Spin Studios, "the best damn recording studio in downtown Greenville, SC"
View All Episodes
---
Hoodoo Music
I just want my dad to talk to me again
| 2019-11-13
I loved recording this session. Wolfgang Wallace is one of the most entertaining bands I have ever worked with. Each song is part of a story, and in their episode of the podcast, they will tell us all a little more about that. Sorry I've been gone for so long. For more Wolfgang Wallace: http://wolfgangwallace.com Subscribe to the podcast and everything else here: https://linktr.ee/hoodoo.music.pod Follow the new instagram: @hoodoo.music.pod If you want to support the show and my endeavor to record bands for free you can make a recurring monthly donation at http://patreon.com/markjonesaudio or one-time donations at https://ko-fi.com/hoodoosessions - No money? I feel you, fam. How about share links to your favorite episodes of the podcast? And don't forget to rate and review!
View All Episodes
---
Tin Roof Farm Radio Show
Euphoria 2019 Recap
| 2019-09-22
Participating in a food and wine festival as a chef is quite demanding. Theres high expectations and a sense of urgency as well our normal work routine to manage. The day after Greenvilles four day food and wine festival, Euphoria, I invited Chefs Jacques Larson and Jeff Kelly, cheesemaker Christian Hansen of Blue Ridge Creamery, and food writer Ted Lee of the Lee Brothers into the studio to discuss Euphoria.
View All Episodes
---
Red Arrow Studios
Red Arrow Top 5 Show 12
| 2019-08-12
This week featuring H. C. McEntire, Year Of October, OLM, J.L. Fulks, and Tigerdog.
View All Episodes
---

NORTHWEST CORNER PODCAST
EP 157: with Jen Aly
| 2019-04-14
Meet Jen Aly of Jen Aly Coaching, and our new friend. Jen is a business and money coach for artists, creatives, and rebels! Shes loaded with knowledge and shes a lot of fun to talk to. Theres something for everyone on this episode of the Northwest Corner Podcast! To learn more about Jen Aly Coaching, please visit her website at http://jenalycoaching.com. And to learn more about the Northwest Corner Podcast, you can find us at http://northwestcornerpodcast.com
View All Episodes
---
Comment via Facebook