With summer here and the weather starting to warm up, it's the time of the year to get outdoors! The Upstate is known for its beautiful nature, mountains, and lakes, hiking trails, and more making it a perfect place to find a campground and sleep in nature. Whether you prefer a primitive site or a fully stocked cabin, you're sure to find a great campground around Greenville.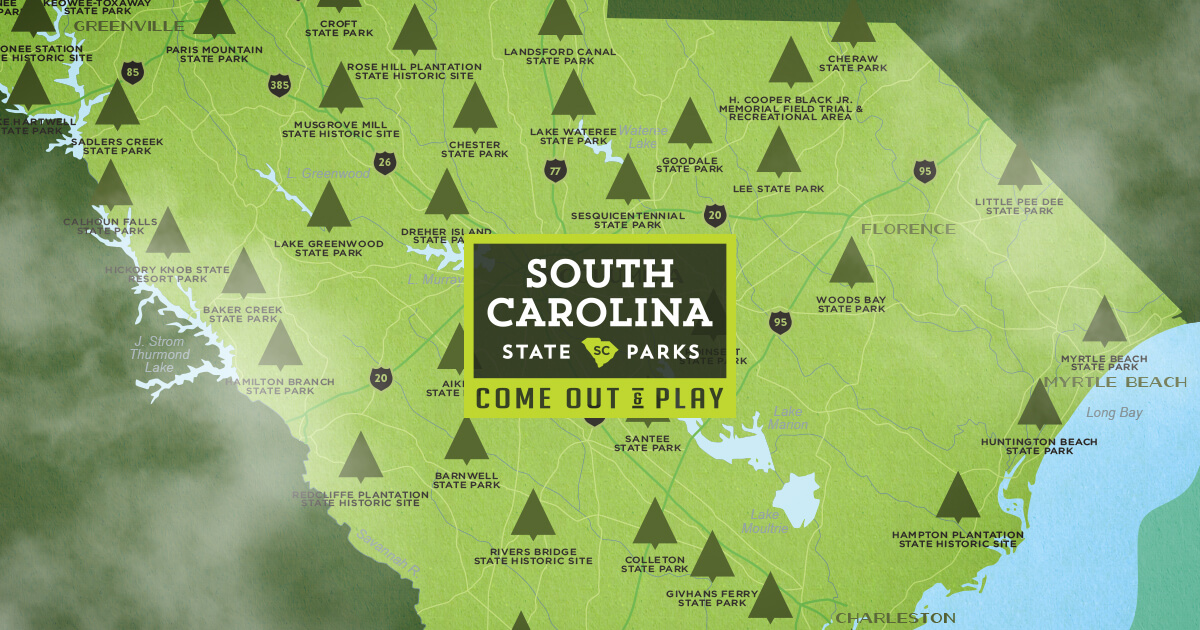 Deals | South Carolina Parks Official Site
Find extended-stay deals, last-minute travel vacation packages and more.
Plan your camping adventure now!
Paris Mountain State Park – Greenville, SC
Located right outside of downtown on the top of Paris Mountain is Paris Mountain State Park. This park offers 15 miles of hiking trails, numerous lakes for swimming, paddle boating and kayaking, and tons of camping options with 39 paved rustic campsites and 5 trailside sites.
Table Rock State Park – Pickens, SC
Just a short drive from Greenville County is Table Rock State Park that offers over 3,000 acres of campground and outdoor fun. Table Rock offers tons of hiking trails, lakes, picnic shelters, 94 campsites for tents and RVs, as well as 14 renovated cabins that offer everything needed for a weekend getaway in the woods.
Croft State Park – Spartanburg, SC
In Spartanburg, you'll find one of the largest South Carolina State Parks, Croft, offering over 7,000 acres of parkland. At Croft, you'll find a 165-acre lake, perfect for fishing or paddling, 20+ miles of BYOH (Bring Your Own Horse) Trails, 20+ miles of biking trails, 2.5 miles of hiking-only trails, and 50 campsites for RV or tent camping, 25 of which offer electricity.
Jones Gap State Park/Ceasars Head State Park – Slater-Marietta, SC
Just north of Downtown heading towards the mountains is Jones Gap State Park which connects with Caesar's Head to form the Mountain Bridge Wilderness Area totaling in over 13,000 acres of wilderness. These parks feature 60+ miles of hiking trails, 2 scenic waterfalls, 420 cascading waterfalls, and 18 wilderness/backcountry campsites.
Oconee State Park – Mountain Rest, SC
Oconee State Park located southwest of Greenville features an 18-hole mini-golf course, 139 tent campsites with water and electric service, as well as 15 designated rustic sites for more primitive camping. During the summer you'll find a swimming hole equipped with lifeguards and a high-dive diving board.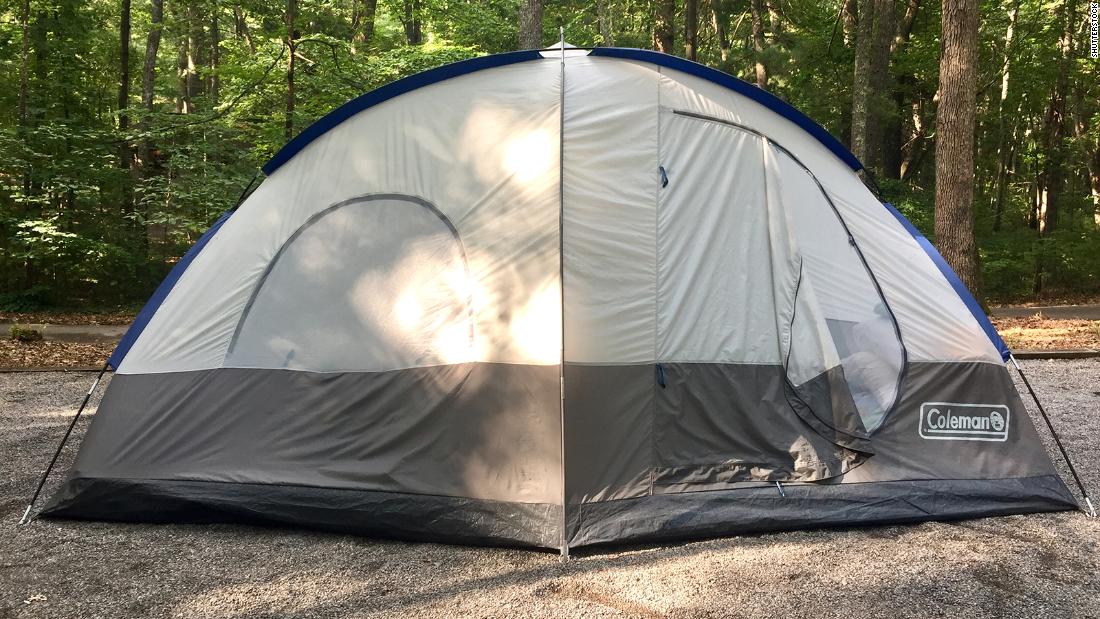 Camping during coronavirus: Is it safe?
How has the coronavirus pandemic affected camping in 2020? And if you decide to camp out now that things are opening back up, how can you do it safely?
Devil's Fork State Park – Salem, SC
Located along Lake Jocassee with the only public lake access is Devil's Fork State Park. This park offers many different amenities along the 7,565-acre lake including 3 public boat ramps, 59 standard campsites for tent and RV camping, 25 tent-only campsites, a boat-in campground that can be accessed only by boat, as well as 20 lakeside villas with multiple bedroom units.
Keowee-Taxoway State Park – Sunset, SC
Nestled along the foothills of the Blue Ridge Mountains alongside Lake Keowee is Keowee-Taxoway State Park. This park offers 5.5 miles of hiking and walking trails, a canoe/kayak access area, 14 tent-only campsites, 10 tent or RV campsites, as well as a 3 bedroom cabin which can accommodate up to 10 people and provides a private dock.
Gorges State Park – Sapphire, NC
Just over the border into North Carolina, you'll find Gorges State Park. Here you'll find 7,500 acres of parkland incorporating a large portion of the Foothills Trail and touches Lake Joccasee at the South Carolina border. At Gorges you'll find backpack camping, hiking, mountain biking, trout fishing, and mountain horseback riding.
Back Yard Campground – Penrose, NC
Scott and Lynn, owners of Back Yard Campground, started their campground back in 2016 when some family members were camping along their creek. They realized how much entertainment and joy camping brought to them and their family that they decided to allow all walks of life to enjoy some time by their creek. They now offer firepits, picnic tables, and farm animal views from their 5 tent campsites.
Pisgah Campground sits directly on the Blue Ridge Parkway and across the street from the famous Pisgah Inn. The campground features multiple tent and camper sites, bathrooms and is an easy walk to the Inn where you can enjoy an incredible meal with an equally incredible view.
For those looking for a more homely feel, there are tons of options for camping on Hipcamp.com, Hipcamp is like the Airbnb of tent or RV camping and offers vacation rental campsites, such as L&G Farms in Inman, SC. L&G Farms is a bring your own campsite that accommodates tents, trailers, RVs, vans, and truck campers on its 6 site plot. On-site you'll find fire pits, horseback riding, wildlife watching, and even some barn animals.
If you're looking for an RV style campground, there are some great local options too:
Travelers Rest/ N Greenville KOA – Travelers Rest, SC
Lake Robinson RV Park – Taylors, SC
Riverbend RV Park – Franklin NC
Lazy J Campground – Rosman, NC
---