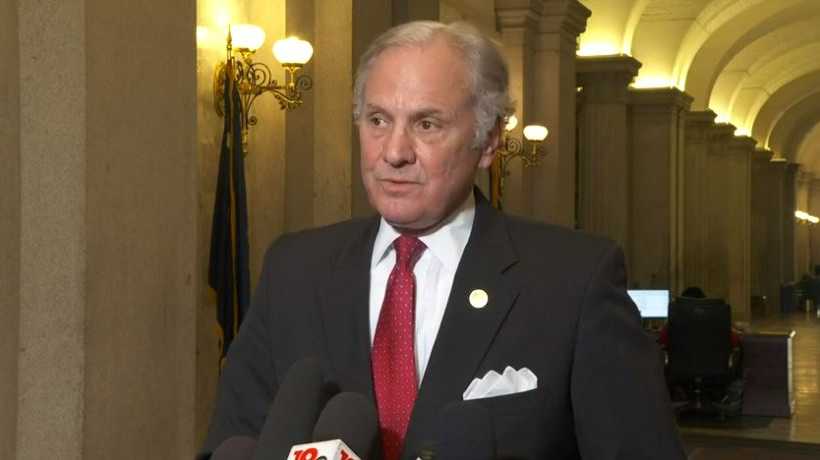 South Carolina Gov. Henry McMaster reacted on Twitter to the death of George Floyd in Minneapolis and addressed protests planned in the state. Floyd, a handcuffed black man, pleaded for air as a white police officer knelt on his neck.Former Minneapolis Police Officer Derek Chauvin who knelt on Floyd's neck was arrested and charged with murder Friday.(Video above: Clemson University Police Chief weighs in on death of George Floyd)Derek Chauvin, 44, has been charged with third-degree murder and second-degree manslaughter in Floyd's death. He was also accused of ignoring another officer at the scene who expressed concerns about Floyd as he lay handcuffed on the ground, pleading that he could not breathe. Floyd had been arrested on suspicion of using a counterfeit bill at a small grocery store.For more on his arrest, click here. McMaster tweeted the following Friday night: "South Carolinians are well within their rights to publicly and peacefully express anger over the inexcusable taking of George Floyd's life. We should all be angry. There is no excuse for this."The city of Greenville also addressed planned protests in our area.City spokeswoman Beth Brotherton said: "The City is aware of two planned peaceful protests this weekend related to death of George Floyd and the Minneapolis Police Officer facing a murder charge. The Greenville Police Department is prepared, as always, for large gatherings of people in our downtown. We are committed to ensuring the safety of those involved in the rallies and the Greenville community."
GREENVILLE, S.C. —
South Carolina Gov. Henry McMaster reacted on Twitter to the death of George Floyd in Minneapolis and addressed protests planned in the state.
Floyd, a handcuffed black man, pleaded for air as a white police officer knelt on his neck.
Former Minneapolis Police Officer Derek Chauvin who knelt on Floyd's neck was arrested and charged with murder Friday.
(Video above: Clemson University Police Chief weighs in on death of George Floyd)
Derek Chauvin, 44, has been charged with third-degree murder and second-degree manslaughter in Floyd's death. He was also accused of ignoring another officer at the scene who expressed concerns about Floyd as he lay handcuffed on the ground, pleading that he could not breathe. Floyd had been arrested on suspicion of using a counterfeit bill at a small grocery store.
For more on his arrest, click here.
McMaster tweeted the following Friday night: "South Carolinians are well within their rights to publicly and peacefully express anger over the inexcusable taking of George Floyd's life. We should all be angry. There is no excuse for this."
The city of Greenville also addressed planned protests in our area.
City spokeswoman Beth Brotherton said: "The City is aware of two planned peaceful protests this weekend related to death of George Floyd and the Minneapolis Police Officer facing a murder charge. The Greenville Police Department is prepared, as always, for large gatherings of people in our downtown. We are committed to ensuring the safety of those involved in the rallies and the Greenville community."