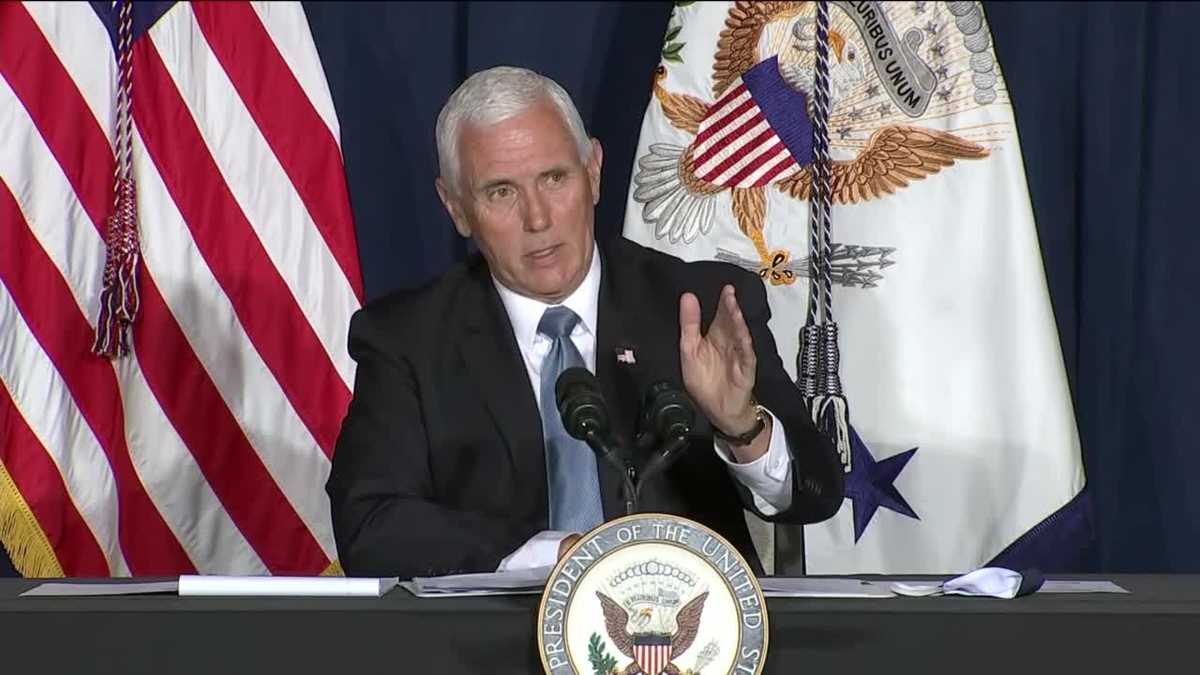 Vice President Mike Pence will travel to Greenville this week for a campaign rally, according to campaign officials.In a release from the Trump Campaign, officials said Vice President Pence would be in Greenville on Tuesday, Oct. 27 at 3:30 p.m.We're told the "Make America Great Again!" Victory Rally will feature remarks from Pence and Republican candidates.The Greenville event will be held at Donaldson Airport, and doors will open at 1:30 p.m.You can register to attend by clicking here.Campaign officials say all attendees "will be given a temperature check, masks which they are instructed to wear, and access to hand sanitizer."
GREENVILLE, S.C. —
Vice President Mike Pence will travel to Greenville this week for a campaign rally, according to campaign officials.
In a release from the Trump Campaign, officials said Vice President Pence would be in Greenville on Tuesday, Oct. 27 at 3:30 p.m.
We're told the "Make America Great Again!" Victory Rally will feature remarks from Pence and Republican candidates.
The Greenville event will be held at Donaldson Airport, and doors will open at 1:30 p.m.
You can register to attend by clicking here.
Campaign officials say all attendees "will be given a temperature check, masks which they are instructed to wear, and access to hand sanitizer."
Upstate News Headlines