Listen to the latest episodes from your favorite Upstate South Carolina Podcast: The Rise Guys, stories from the local food scene by Tin Roof Farms with John Malik, local music spotlights from Northwest Corner and Hoodoo Music and comedy from The Bearded One. We also have listen live links to WNCW and Charlie Mason Radio.
If you have a podcast and want to be listed, please let us know by emailing us at: music@bizzapps.net!
Rise Guys
THE RISE GUYS: HOUR ONE: 08/21/19
| 2019-08-21
In what city/state do you listen to TRG? How did you find us? -A guy said his gf got pissed, shot 2 beers & went Stone Cold Steve Austin on his ass! -The Rousey Finger, Fat Boy tries to make Maffew gag!
View All Episodes
---
The Ron and Craig Show
Will Andrea Lopez be a future cast on SNL?
| 2019-08-20
Andrea Lopez has auditioned for SNL and still waiting for a reply. Also can be seen on the NBC show "Bring The Funny" 10/9 central Tuesday nights. She does a lot of impressions
View All Episodes
---
The Bearded One Comedy Podcast
BEST OF THE BEARDED ONES - PART 7!!!
| 2019-08-17
Track Listing! 00 - Introductions 01 - (Ep: 285) If the Erotic Thriller "Body Heat" was Real Life (Starting @ 2:02 mark) 02 - (Ep: 316) Action Movie Catch Phrase Mash-up Game: "Say Hello to Dis Shit!" (@7:45) 03 - (Ep: 300) Ben Matlock: Awards Presenter (@18:05) 04 - (Ep: 280) "Cocky" Negotiation Method (@21:15) 05 - (Ep: 305) Chuck Chili The Snowman (@24:40) 06 - (Ep: 316) "OLIVER 2" (@34:45) 07 - (Ep: 313) Mrs. Doubtfire Used to be a Sniper (@48:50) 08 - (Ep: 311) Star Wars "Rebel Alliance Newbie" (@57:00) 09 - (Ep: 318) Gary Busey as the NEW voice of "Chucky" (@1:04:05) 10 - (Ep: 317) Plot Synopsis Mashup Game: Thanos Sues The Avengers (@1:22:20) Listing to past BEST OFs HERE! https://beardedone.podbean.com/p/best-of-list/ Enjoy the other Podcast Awards Nominees HERE! https://www.podcastawards.com/
View All Episodes
---
Red Arrow Studios
Red Arrow Top 5 Show 12
| 2019-08-12
This week featuring H. C. McEntire, Year Of October, OLM, J.L. Fulks, and Tigerdog.
View All Episodes
---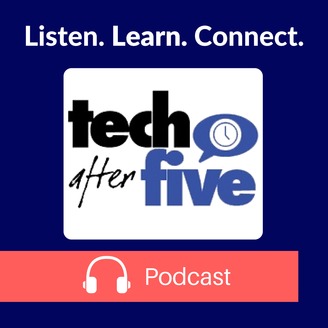 Tech After 5
How To Find A Mentor
| 2019-07-26
So, youve decided you need a mentor. Or perhaps you just think it would be a good idea. The truth is that having someone you can trust with questions about your professional future can be a game changer. "A lot of people have gone further than they thought they could because someone else thought they could" – Zig Ziglar Having the right mentor can propel you forward in your career. Problems that are new to you have been handily anticipated and solved by someone else. Its a good idea to have someone to advise you as you enter tricky areas of your life, business or career. But, how to get started? In this episode of the Tech After Five podcast we give you a handy five step plan for successfully finding a mentor. Start with these ideas and begin your search. Interview your prospective mentors and start asking your questions. Your hosts for this episode: Phil Yanov is the Founder and Lead Community Organizer of Tech After Five. (TechAfterFive.com) Scott Pfeiffer helps entrepreneurs succeed and partnerships thrive @ Mind Your Own Business. --- Tech After Five offers live, face to face networking events for I. T. professionals. Whether you are looking for tech talent or you are talent looking for the next step in your career, we offer a path towards connection. Sign up for event announcements, networking classes and tips an our website https://techafterfive.com. Follow us on Facebook, Instagram or Twitter. @TechAfterFive.
View All Episodes
---
Tin Roof Farm Radio Show
Jenny & Bryan Starks of Belle Oaks Farm
| 2019-06-20
Care to buy a forlorn farm and turn it into an actual working farm? Our next guests did just that when they bought Belle Oaks Farm in Piedmont. Ive known Bryan for many years when he was the lead mechanic at Sunshine Cycle Shop here in Greenville and we recently reconnected. Bryan and his wife Jenny have a great story and theyre regulars at the Travelers Rest Farmers Market and they supply the eggs for the wonderful nuts from Fancy Fox doughnuts.
View All Episodes
---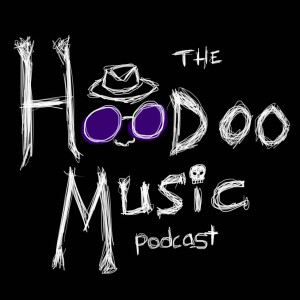 Hoodoo Music

| 2019-06-14
Shyland Flowers is South Carolina's favorite rapper; and he's your favorite rapper too, you just may not know it yet. He joins me on this episode for a live performance and to talk a little about his craft. Don't miss it. For more Shyland: http://shylandflowers.com Subscribe to the podcast and everything else here: https://linktr.ee/hoodoo.music.pod Follow the new instagram: @hoodoo.music.pod If you want to support the show and my endeavor to record bands for free you can make a recurring monthly donation at http://patreon.com/markjonesaudio or one-time donations at https://ko-fi.com/hoodoosessions - No money? I feel you, fam. How about share links to your favorite episodes of the podcast? And don't forget to rate and review!
View All Episodes
---
WNCW
Listen Live
| 2019-04-28
Radio made the old fashioned way, live DJ's handpicking the music you hear. Learn more at
wncw.org
View All Episodes
---

NORTHWEST CORNER PODCAST
EP 157: with Jen Aly
| 2019-04-14
Meet Jen Aly of Jen Aly Coaching, and our new friend. Jen is a business and money coach for artists, creatives, and rebels! Shes loaded with knowledge and shes a lot of fun to talk to. Theres something for everyone on this episode of the Northwest Corner Podcast! To learn more about Jen Aly Coaching, please visit her website at http://jenalycoaching.com. And to learn more about the Northwest Corner Podcast, you can find us at http://northwestcornerpodcast.com
View All Episodes
---
Charlie Mason Radio
Listen Live
| 2019-04-01
Bringing independent and small label music to the world and bring business and entertainment together.
View All Episodes
---
Comment via Facebook