Listen to the latest episodes from your favorite Upstate South Carolina Podcast: The Rise Guys, stories from the local food scene by Tin Roof Farms with John Malik, local music spotlights from Northwest Corner and Hoodoo Music and comedy from The Bearded One. We also have listen live links to WNCW and Charlie Mason Radio.
If you have a podcast and want to be listed, please let us know by emailing us at: music@bizzapps.net!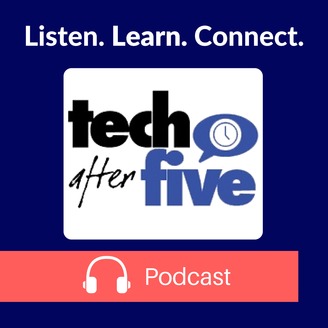 Tech After 5
Seven Tips for Building Your Personal Brand (In Person)
| 2019-06-09
Do you feel like people dont know who you are? Do you feel like even people who do know you well cant tell their friends what you do? It may be that you havent established a personal brand. After all, even your friends, colleagues, and even family can't help you attract the customers, investors, or talent you need if they can't even describe what you do. And strangers can't help you or do business with you if your message is a muddled mess. But in our noisy, social media filled world, how can you be heard by the people who need you? The good news is, there is an audience that is completely ready to get you. There are people out there who need you ... even desperately. They just need to know how you can help them. In this episode of the Tech After Five podcast, Phil Yanov and Scott Pfeiffer riff about an article on personal branding. Its easy to get this wrong. Its also easy to start getting it right by following just a few of the ideas enclosed. The most important thing? Get started now. Let us talk to you about how. If you've not started building a personal brand, we give you some actionable advice on how to get started. If you've already begun, then maybe these tips will help you accelerate your efforts. Whether you are stopped, stuck or started on your personal branding journey, we've got some help that will move you forward. Listen up. And then do something with it. We'd love to hear your story. Your hosts for this episode: Phil Yanov is the Founder and Lead Community Organizer of Tech After Five. (TechAfterFive.com) Scott Pfeiffer helps entrepreneurs succeed and partnerships thrive @ Mind Your Own Business. --- Tech After Five offers live, face to face networking events for I. T. professionals. Whether you are looking for tech talent or you are talent looking for the next step in your career, we offer a path towards connection. Sign up for event announcements, networking classes and tips an our website https://techafterfive.com. Follow us on Facebook, Instagram or Twitter. @TechAfterFive.
View All Episodes
---
Rise Guys
THE RISE GUYS: HOUR FOUR: 05/29/19
| 2019-05-29
Did Nine take over for Paige and spoil a movie?! Mattman might think so! Will we ever get a live action Toy Story? A woman dumped her husband, which is news because he is a 300 year old pirate.
View All Episodes
---
The Bearded One Comedy Podcast
THE BEARDED ONES EP 325: BADASS HISTORICAL WOMAN as WINGMAN BRACKET!!
| 2019-05-26
00:00 - Intro 02:30 - Evan & Jason predict the last episode of "Game of Thrones". Have we kept up with the show? No. 11:40 - Thanks Andrew Van for the shoutout. Check out his podcast "False Start: Fake Sports, Real Shots" Listen to him HERE - http://falsestartpodcast.libsyn.com/ 12:30 - QUIZ GAME - Jason challenges Evan this time with Google Translated Metallica lyrics. Its up to Evan to guess the song! 21:45 - PITCH THAT SHOW! GAME - Bob Iger teased us with a 3rd Star Wars tv show, but didnt give any details. Jason and Evan randomly select criteria and based a BRAND NEW DISNEY+ STAR WARS SHOW around it. (Ex: A biographical show starring Admiral Akbar that takes place after "The Last Jedi".) 43:35 - Jason brings some clips! 1st one calls out Evan for not keeping up with the new shit kids like. and 2nd one is the Intro Song to a cop show we came up with last week "CARNIE JUSTICE!" 51:00 - BEARDED ONES BRACKET!! - In honor of the new season of Evans other podcast The Lucky 10,000, Evan asks me the question, "Which Badass Woman from History would make the BEST Wingman?"  HAPPY MEMORIAL DAY!
View All Episodes
---
The Ron and Craig Show
What Seinfeld episode did Pat Finn play in?
| 2019-05-14
Pat Finn has worked with Chris Farley, Will Ferrell & so many more comedians, you wont believe it. He has appeared on so many shows like Seinfeld and commercials that you will be amazed, all thanks to his improv training. He is also a super nice guy! (Sorry for audio quality)
View All Episodes
---
WNCW
Listen Live
| 2019-04-28
Radio made the old fashioned way, live DJ's handpicking the music you hear. Learn more at
wncw.org
View All Episodes
---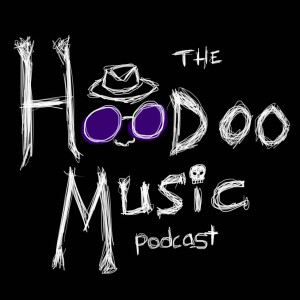 Hoodoo Music
"I would never actually talk about rubbing kittens together"
| 2019-04-28
The Parlor Pinks are an industrial psych duo in the Greenville area with a real heart for the local scene. Not only do they perform live shows, they are helping other artists by hosting and planning events with mixed bills, which I am personally all about! Check out this episode and give them a follow on the socials! For more of The Parlor Pinks: http://theparlorpinks.com Subscribe to the podcast and everything else here: https://linktr.ee/hoodoo.music.pod Follow the new instagram: @hoodoo.music.pod If you want to support the show and my endeavor to record bands for free you can make a recurring monthly donation at http://patreon.com/markjonesaudio or one-time donations at https://ko-fi.com/hoodoosessions - No money? I feel you, fam. How about share links to your favorite episodes of the podcast? And don't forget to rate and review!
View All Episodes
---
Tin Roof Farm Radio Show
Gina and Roberto Cortez of ASADA
| 2019-04-16
In the middle of the recession of 2008, Gina and Roberto went way outside of their comfort zone and started cooking at festivals across their recently adopted state of South Carolina. Without any background in food, much less the restaurant business, they built a following with their clever interpretations of Mission Style California/Mexican cuisine. Then came the food truck, then came their brick and mortar location on Wade Hampton Blvd. Her family is Japanese, hes Nicaraguan and they met in southern California while working in IT. While they may not have come through the ranks in the traditional manner, theyve built a name for themselves with their gracious hospitality and wonderful food at ASADA. This is one of those personal statement restaurants that feels special. The art work is all Robertos, their staff are all familiar and their work ethic is unwavering. Join me and my wife Amy as we sit down with Gina and Roberto.
View All Episodes
---

NORTHWEST CORNER PODCAST
EP 157: with Jen Aly
| 2019-04-14
Meet Jen Aly of Jen Aly Coaching, and our new friend. Jen is a business and money coach for artists, creatives, and rebels! Shes loaded with knowledge and shes a lot of fun to talk to. Theres something for everyone on this episode of the Northwest Corner Podcast! To learn more about Jen Aly Coaching, please visit her website at http://jenalycoaching.com. And to learn more about the Northwest Corner Podcast, you can find us at http://northwestcornerpodcast.com
View All Episodes
---
Charlie Mason Radio
Listen Live
| 2019-04-01
Bringing independent and small label music to the world and bring business and entertainment together.
View All Episodes
---
Comment via Facebook