Listen to the latest episodes from your favorite Upstate South Carolina Podcast: The Rise Guys, stories from the local food scene by Tin Roof Farms with John Malik, local music spotlights from Northwest Corner and Hoodoo Music and comedy from The Bearded One. We also have listen live links to WNCW and Charlie Mason Radio.
If you have a podcast and want to be listed, please let us know by emailing us at: music@bizzapps.net!
Charlie Mason Radio
Listen Live
| 2030-01-12
---
WNCW
Listen Live
| 2030-01-01
---
Road Rage with Walt Deptula
2/12/19 Hour 4
| 2019-02-12
AAF XFL NFL
---
The Rise Guys
THE RISE GUYS: HOUR THREE: 02/12/19
| 2019-02-12
Headlines with a story about the best place to get laid and the answer might not surprise you: We have a great idea for Facebook Fussin on Thursday but it costed us on another front    
---

NORTHWEST CORNER PODCAST
We couldn't decide how to describe this week's ep…
| 2019-02-10
We couldn't decide how to describe this week's episode, except to say this - the conversation went around the world and back again several times. Meet our new friends, the boys of the Dark Korner Medicine Show! They are some of the most entertaining and fun-loving guys we have ever met, and can move from topic-to-topic faster than anyone we've ever met, so prepare yourselves for a wild ride. And, try to keep up. Welcome to the Northwest Corner Podcast! For more information on the Dark Korner Medicine Show, visit their website: https://www.darkkorner.com/. And you can always visit us at https://northwestcornerpodcast.com/.
---
Tin Roof Farm Radio Show
Happy Valentine's Day with Le Petit Croissant
| 2019-02-09
Vincent Caradonna has traveled the world in his quest to make wonderful chocolates. Hes a native of Annecy, France and after falling in love with a South Carolina native, he recently settled in Greenville and opened Le Petit Croissant. Here he bakes croissants, breads, and makes wonderful handmade chocolates, truffles, bon bons, and caramels. Listen in as he describes his travels, his love of chocolate and confesses to the first time he traded a handmade chocolate for a kiss.
---
The Bearded One Comedy Podcast
THE BEARDED ONES EP 311: HOW DEY DO DAT??
| 2019-02-09
Where we start with an exciting conversation about the big game! OK, its at least more exciting then the game itself.... then we trade bday gifts (thanks for the creepy cd feather) and we figure out that enthusiasm is good...enthusiasm can go too far though..especially when you are in a space war. After that, in celebration, we play a round of Squad where all people involved share Evans birthday! After that, Evan tells of how he had an opportunity to really make an impression...and then squandered it by not even attempting to do an impression. We then see some monster scenarios based on the film Suburban Sasquatch and we meet a new character! He is a character that will annoy the sh*t out of you, but hey we know what we do well. Jason then brings a new game to the table "Would They Steal Yo Girl" Where we see if movie love can survive when a real fictional Don Juan is added to the mix and in further honor of V-Day, we close with another trip to Cupids Corner!!!   P.S.-Kids, if you listen, one day you will date a person who swears they are funny. Swears.   See Jasons sketch here See Jason Play Surgery Simulator here  
---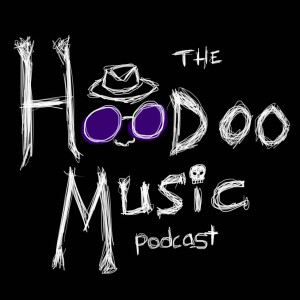 Hoodoo Music
like dreaming of algebra
| 2019-02-02
Near the border of South and North Carolina is the city of Rock Hill. I took a trip up there recently to check out a few bands, one of which is Gardeners. Check out their episode of the podcast and follow them on social media so you can catch them live. You won't regret it! For more Gardeners, visit http://gardenersofficial.bandcamp.com Subscribe to the podcast and everything else here: https://linktr.ee/hoodoo.music.pod Follow the new instagram: @hoodoo.music.pod If you want to support the show and my endeavor to record bands for free you can make a recurring monthly donation at http://patreon.com/markjonesaudio or one-time donations at https://ko-fi.com/hoodoosessions - No money? I feel you, fam. How about share links to your favorite episodes of the podcast? And don't forget to rate and review! Shouts out to my old friend Daniel Verdin and his new fiction podcast The Maybell's Soda Can Podcast. You need to hear it. It's great!
---
ESPN Upstate
Rabbits Report 1-19-2019
| 2019-01-19
Jordan and Patrick discuss what is missing from the Rabbits that they need to find and more..
---
Comment via Facebook