Here's some great career and life advice from our friends at Tech After Five.
About this Episode
Are you trying to be useful? Do you know what that means? Is this why we are really here? This all started with a quote by Ralph Waldo Emerson.
"The purpose of life is not to be happy. It is to be useful, to be honorable, to be compassionate, to have it make some difference that you have lived and lived well." Is that true? Does being useful make us happy?
Watch and then tell us what you think.
Find a Tech After Five Event Near You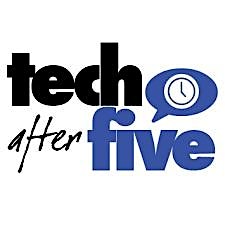 Register Now For Tech After Five
Tech After Five is a series of after hours networking events for Tech Entrepreneurs and Professionals. The sponsor supported events are free to attend for qualifying professionals and entrepreneurs. Events are held monthly in Greenville, SC; Columbia, SC; Charleston, SC; Charlotte, NC, and Little Rock, AR.
Connect With Tech After Five
Are you on the Tech After Five mailing list? http://eepurl.com/KLhj
Looking to connect with Carol Hamilton? Look for her on LinkedIn. (https://www.linkedin.com/in/carolhamiltonlive/)
Scott Pfeiffer helps entrepreneurs succeed and partnerships thrive @ Mind Your Own Business.
Phil Yanov is the Founder and Lead Community Organizer of Tech After Five.
Today's Upstate Event Calendar
Shop Now
Upstate News Headlines