via wyff.com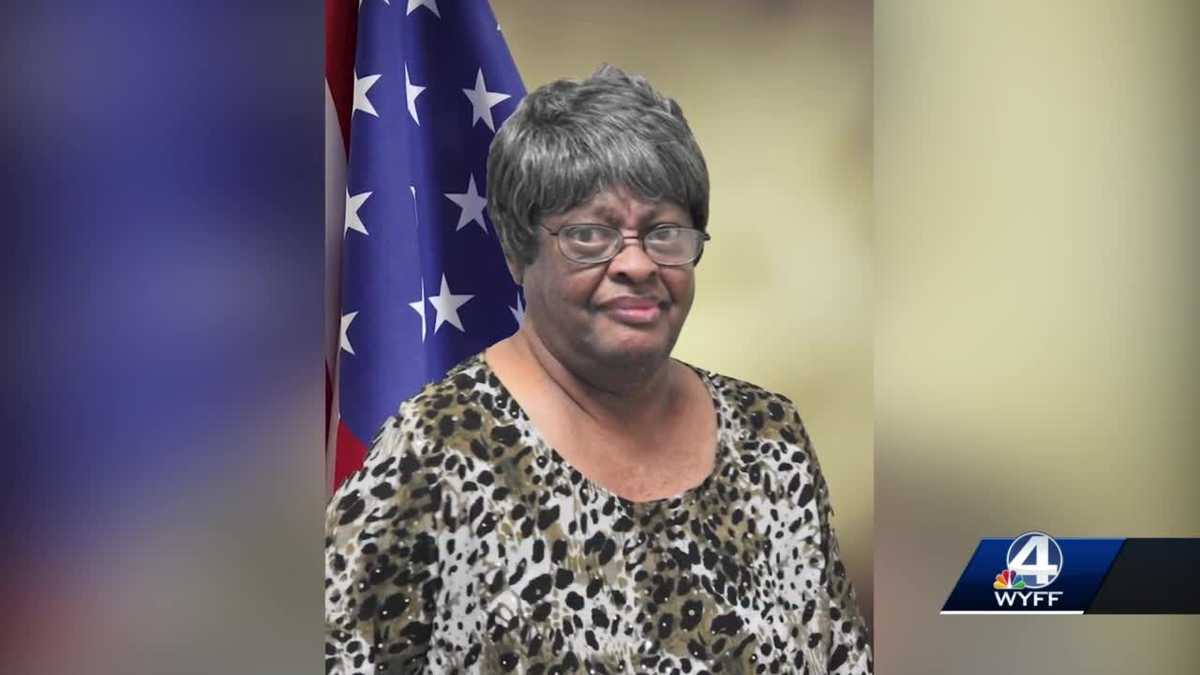 Members of one Upstate community are mourning the loss of a longtime City Councilwoman. Ward 2 Greenwood City Councilwoman Linda Edwards passed away Sunday, surrounded by her family. She was 69 years old and leaves behind four daughters, 14 grandchildren and 11 great-grandchildren, according to her brother, Marvin Christopher. "She had accepted Jesus Christ as her lord and savior and I knew she was gonna be in a better place," said Christopher. Edwards survived breast cancer and a stroke. She had been diagnosed with lung cancer. "She had your best interest at heart," said Christopher. "She's always done things to try to help you." Edwards served on Greenwood City Council for 23 years and was deeply committed to her faith, family and the people she represented. "Linda was not a politician," said State Sen. Floyd Nicholson (D-District 10). "Linda was a public servant."Nicholson was the mayor of Greenwood during part of Edwards' time in office. "When Linda spoke," he said. "Everybody got quiet. They would pay attention because they knew whatever Linda said, it was coming from the heart."Her heart was evident even toward the end of her life when she wasn't feeling well. More often than not on those days, she would find a way to get to council meetings. "She would inspire me," said Betty Boles, Greenwood City Councilwoman for Ward 3. "I'm saying that if you can get in the car and go to council meetings knowing how you feel, what do I have to complain about? But she was there for the people." "When she spoke, you knew it was something important," said Greenwood Mayor Brandon Smith.Edwards was supposed to retire Wednesday. It would have been her 70th birthday. Instead of celebrating that retirement, friends, family and constituents are celebrating her impact on them. "She ran a good race," said Christopher. "She fought a good fight and now, you know, it's over with. And I don't have no regrets and I don't think she had none, 'cause she gave it her all."
GREENWOOD, S.C. —
Members of one Upstate community are mourning the loss of a longtime City Councilwoman.
Ward 2 Greenwood City Councilwoman Linda Edwards passed away Sunday, surrounded by her family.
She was 69 years old and leaves behind four daughters, 14 grandchildren and 11 great-grandchildren, according to her brother, Marvin Christopher.
"She had accepted Jesus Christ as her lord and savior and I knew she was gonna be in a better place," said Christopher.
Edwards survived breast cancer and a stroke. She had been diagnosed with lung cancer.
"She had your best interest at heart," said Christopher. "She's always done things to try to help you."
Edwards served on Greenwood City Council for 23 years and was deeply committed to her faith, family and the people she represented.
"Linda was not a politician," said State Sen. Floyd Nicholson (D-District 10). "Linda was a public servant."
Nicholson was the mayor of Greenwood during part of Edwards' time in office.
"When Linda spoke," he said. "Everybody got quiet. They would pay attention because they knew whatever Linda said, it was coming from the heart."
Her heart was evident even toward the end of her life when she wasn't feeling well. More often than not on those days, she would find a way to get to council meetings.
"She would inspire me," said Betty Boles, Greenwood City Councilwoman for Ward 3. "I'm saying that if you can get in the car and go to council meetings knowing how you feel, what do I have to complain about? But she was there for the people."
"When she spoke, you knew it was something important," said Greenwood Mayor Brandon Smith.
Edwards was supposed to retire Wednesday. It would have been her 70th birthday.
Instead of celebrating that retirement, friends, family and constituents are celebrating her impact on them.
"She ran a good race," said Christopher. "She fought a good fight and now, you know, it's over with. And I don't have no regrets and I don't think she had none, 'cause she gave it her all."
Upstate News Headlines