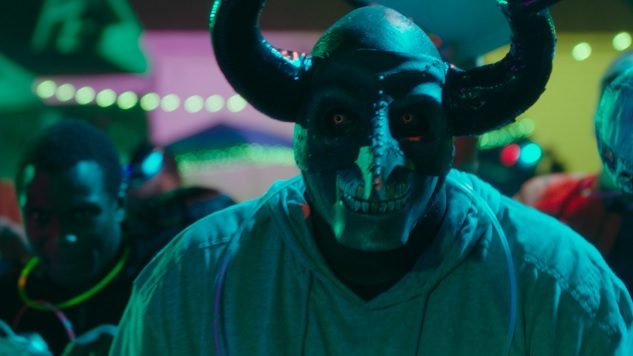 As a police chief, one would assume you'd probably never have to make a public statement to assure your local residents that no, all crime is in fact not legal, but that very thing apparently happened in Louisiana this week. The inciting factor? The fact that local police didn't do their research when it came to picking out a siren noise for the city of Crowley, Louisiana's nightly pandemic curfew, and settled on the exact same siren noise used in the horror film The Purge. Some degree of panic and confusion ensued.
The city of Crowley, Louisiana is located in the state's Acadia Parish, which has received the lowest rating in its effects in the spread of the novel coronavirus. The curfew between 9 p.m. and 6 a.m. was therefore instituted to slow the spread and enforce social distancing in a mandatory way. All seemed to be off to a good start, right up until a siren went off and inherently implied (in a humorously macabre way) that all crime was now legal, as first seen in the 2013 horror film The Purge. It forced a statement from a consternated police chief, who plead ignorance of the film and said the siren wouldn't be used again. But that wasn't the end of it, as the incident also drew a statement from the Acadia Parish sheriff, who said the following:
"Last night a 'Purge Siren' was utilized by the Crowley Police Department as part of their starting curfew," said the statement from sheriff K.P Gibson. "We have received numerous complaints with the belief that our agency was involved in this process. We were not involved in the use of the 'Purge Siren' and will not utilize any type of siren for this purpose. Calls regarding this matter should be directed to the Crowley Police and Chief Broussard and not the Acadia Parish Sheriff's Office."
The Purge film series began in 2013 with director James DeMonaco's first thriller, starring Ethan Hawke as a father trying to protect his family from invaders on Purge night. The film's shared universe has since expanded to include three sequels and a TV series on USA. A fourth, still untitled Purge film was meant to hit theaters on July 10, 2020, but it must be assumed that its release will be postponed if theaters aren't operational by that point.
Hell, let's just hope we're not experiencing the real thing in states other than Louisiana at that point.