The Jazz All Stars Concert Series returns for a night of 50's and 60's vocal and instrumental jazz. The latest collaboration between the Fine Arts Center and the Peace Center gives up-and-coming young artists the opportunity to showcase their skills and perform in a professional setting.
Featuring students from the jazz studies department, along with Jazz Studies Instructor Steve Watson, this series gives audiences the opportunity to see local rising stars.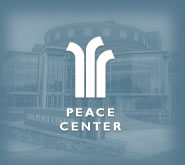 Welcome to Genevieve's | Peace Center
We are committed to a safe and comfortable return to live music.
Ticket On Sale Dates
Chairman's Circle, Backstage Players, and Corporate Partners
(Donors giving $1,000+) • Now
Peacekeepers
(Donors giving $500+) • Wednesday, November 18 • 2 pm
(Donors giving $250+) • Thursday, November 19 • 10 am
(Donors giving $125+) • Thursday, November 19 • 2 pm
Public
Friday, November 20 • 10 am
Upstate Live Music Calendar
Tuesday

Wednesday

Thursday

Friday

Saturday

Sunday
Upstate News Headlines