via wyff.com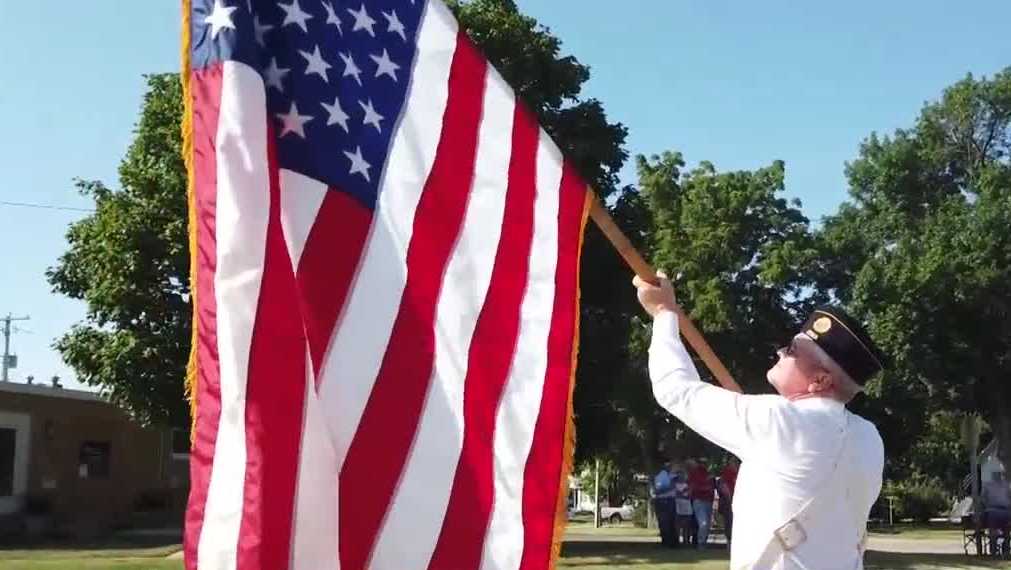 Fourth of July celebrations across the country have been canceled as a precaution against the COVID-19 pandemic. But a veteran is doing everything he can to keep his holiday as normal as possible. Steve Luellen, a Vietnam veteran, made a commitment to hold the American flag during the Fourth of July celebrations every year, and this year would be no different. The coronavirus has canceled the annual parade in Minburn. But Luellen had to keep marching. "I've done this for 48 years," Luellen said. He returned to Minburn from fighting int he Vietnam Warn in 1971. In 1972, he became commander of the local American Legion. Ever since he has escorted the flag every Independence Day. "And I just keep on carrying it," Luellen said. When he heard this year's parade would be canceled, there was no doubt in his mind that we was going to march right through Minburn anyways, on his own if he had to."Basically, I thought I'm just going to do it for a bunch of them old guys that I knew would appreciate it," Luellen said. He was joined by fellow legion members and locals who came outside to pay tribute. "Makes ya feel good," Luellen said. "Glad ya got up and did chores and got here."
MINBURN, Iowa —
Fourth of July celebrations across the country have been canceled as a precaution against the COVID-19 pandemic. But a veteran is doing everything he can to keep his holiday as normal as possible.
Steve Luellen, a Vietnam veteran, made a commitment to hold the American flag during the Fourth of July celebrations every year, and this year would be no different.
The coronavirus has canceled the annual parade in Minburn. But Luellen had to keep marching.
"I've done this for 48 years," Luellen said.
He returned to Minburn from fighting int he Vietnam Warn in 1971. In 1972, he became commander of the local American Legion. Ever since he has escorted the flag every Independence Day.
"And I just keep on carrying it," Luellen said.
When he heard this year's parade would be canceled, there was no doubt in his mind that we was going to march right through Minburn anyways, on his own if he had to.
"Basically, I thought I'm just going to do it for a bunch of them old guys that I knew would appreciate it," Luellen said.
He was joined by fellow legion members and locals who came outside to pay tribute.
"Makes ya feel good," Luellen said. "Glad ya got up and did chores and got here."
Upstate News Headlines