via wyff.com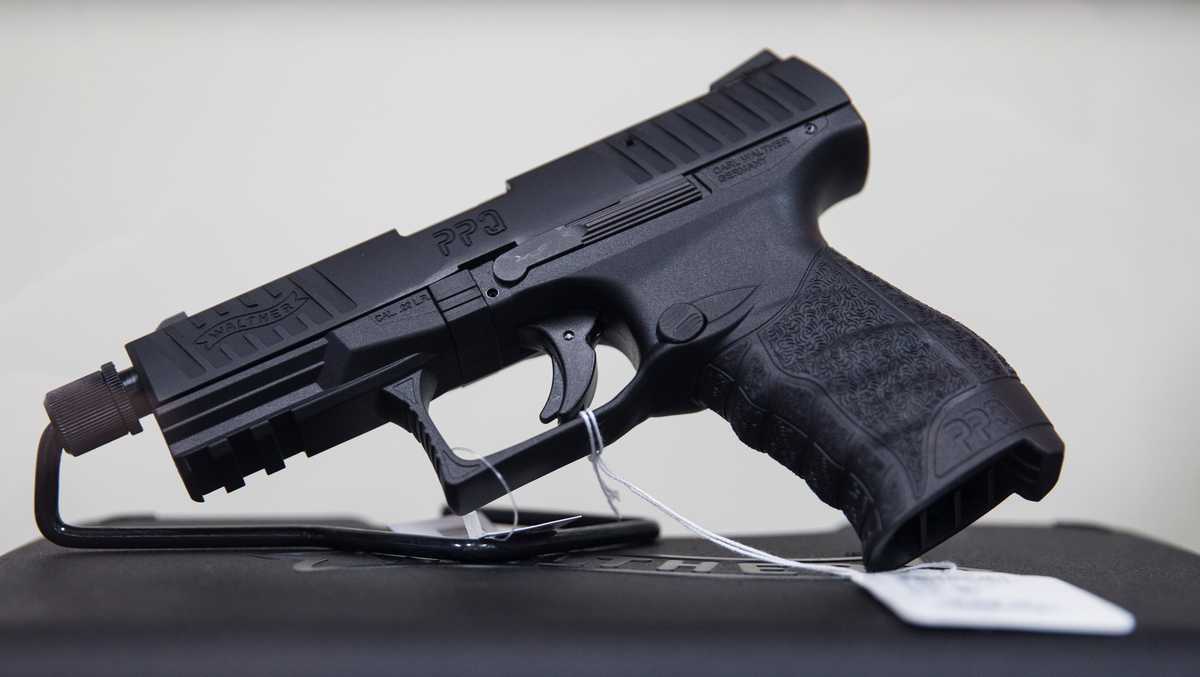 Gun sales across the country are soaring in the wake of the coronavirus outbreak. "All of a sudden, we have a lot of first-time gun buyers that are coming in that are genuinely concerned," said Ed Gilbert. Gilbert owns EWG Guns in Loomis, California. He said his sales are skyrocketing, with last month being his busiest month in over three years. In April alone, he sold the equivalent of six months' worth of guns. The U.S. had a gun-sales surge in March. It was the second-highest surge ever according to the New York Times. The FBI ran 3.7 million background checks during that month. That is the most ever since the system launched, and over a million more than the same time last year. Those background checks translate to nearly 2.6 million guns sold in March according to the consulting firm Small Arms Analytics and Forecasting."We're probably at a 250% increase in sales right now," he said. Gilbert said his gun shop is known for its historical firearms, but now in the age of the coronavirus, buyers are targeting newer weapons. "Instead of the collector, now we're looking for the people who are just genuinely concerned about defense," Gilbert said. Gilbert said 95% of his buyers last month were first-time gun owners. Fear during the pandemic is triggering people to buy. "It's like the night before an exam. Everybody's cramming into the gun stores trying to figure out what they need, how to buy it," he said. What's telling is the most popular gun Gilbert sold: Glock handguns, a semi-automatic pistol. He sold so many of those pistols that he ran out. "We need three things as human beings: We need sustenance, shelter and security. If you don't have security, you don't get to keep the first two," Gilbert said. But Gilbert also said owning a gun isn't for everyone. He has pointed some people to pepper spray, tasers or stun guns instead. "We have denied purchases," he said. "We do have a huge responsibility here. It's not just to sell guns, it's to arm and educate."
LOOMIS, Calif. —
Gun sales across the country are soaring in the wake of the coronavirus outbreak.
"All of a sudden, we have a lot of first-time gun buyers that are coming in that are genuinely concerned," said Ed Gilbert.
Gilbert owns EWG Guns in Loomis, California. He said his sales are skyrocketing, with last month being his busiest month in over three years. In April alone, he sold the equivalent of six months' worth of guns.
The U.S. had a gun-sales surge in March. It was the second-highest surge ever according to the New York Times. The FBI ran 3.7 million background checks during that month. That is the most ever since the system launched, and over a million more than the same time last year. Those background checks translate to nearly 2.6 million guns sold in March according to the consulting firm Small Arms Analytics and Forecasting.
"We're probably at a 250% increase in sales right now," he said.
Gilbert said his gun shop is known for its historical firearms, but now in the age of the coronavirus, buyers are targeting newer weapons.
"Instead of the collector, now we're looking for the people who are just genuinely concerned about defense," Gilbert said.
Gilbert said 95% of his buyers last month were first-time gun owners. Fear during the pandemic is triggering people to buy.
"It's like the night before an exam. Everybody's cramming into the gun stores trying to figure out what they need, how to buy it," he said.
What's telling is the most popular gun Gilbert sold: Glock handguns, a semi-automatic pistol. He sold so many of those pistols that he ran out.
"We need three things as human beings: We need sustenance, shelter and security. If you don't have security, you don't get to keep the first two," Gilbert said.
But Gilbert also said owning a gun isn't for everyone. He has pointed some people to pepper spray, tasers or stun guns instead.
"We have denied purchases," he said. "We do have a huge responsibility here. It's not just to sell guns, it's to arm and educate."
Upstate News Headlines