I am as tired of Covid-19 as anyone. It's been over three months of social distancing, limited outside contact, no live music , no dining out and being somewhat fearful of my grocery cart. When businesses re-opened, I was incredibly happy to be able to get back out and while there was some trepidation, there was a sense we were maybe turning the corner.
Now that hope seems to be fading as Greenville continues to see cases increase each day. DHEC estimates that as many as 26,000 people may be infected with the virus in Greenville County. This number is based on the fact that for every 1 known case, there could be up to 9 other cases that are not reported. It is clear that our actions can affect this situation and we need to act. Think about what we stand to lose.
---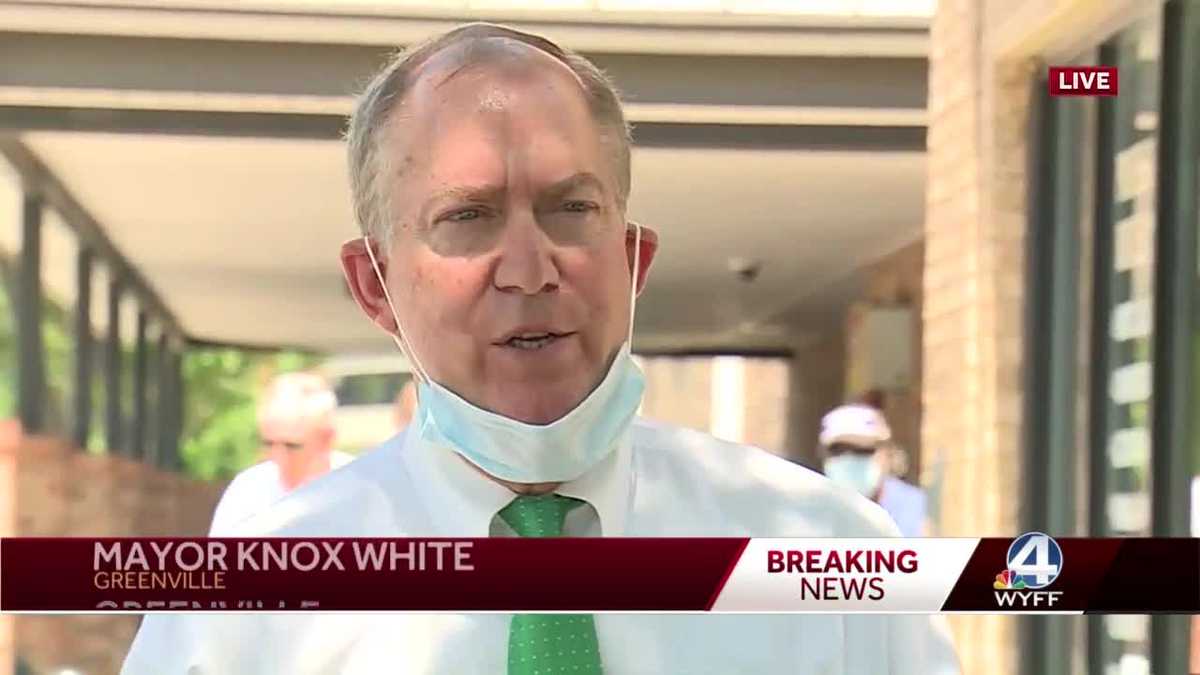 ″The spike is for real': Greenville mayor proposes emergency ordinance requiring masks inside some businesses
Customers and employees entering grocery stores or pharmacies in the city of Greenville could be required to wear a face covering as early as Tuesday.
Recognizing that we are going the wrong way, Mayor White has proposed emergency ordinance requiring masks inside grocery stores or pharmacies and also requires employees at restaurants, bars, retail establishments, salons, grocery stores and pharmacies in the city of Greenville must wear a face covering at all times while having face-to-face interactions.
---
Greenville's Covid-19 Infections
Let's consider what we have to lose should the numbers continue to rise
Live Music
We love live music and work hard to support our Upstate venues. That being said, as numbers increase, our local venues are having a hard time staying open safely. Just today, the Radio Room cancelled all live music events through mid-July. Lets face it, venues rely on people being able to attend their events. If our numbers continue to rise, the live music and the venues we love that host live music are jeopardized.
How Coronavirus Is Wreaking Havoc on Music
From reshuffling Coachella to derailing album releases and decimating workers' livelihoods, COVID-19 has totally upended music. Read Rolling Stone's coverage of the coronavirus crisis from every corner of the industry
Dining Out
I will admit, we love to dine out and were extremely happy to see out favorite places re-open over the past few weeks. However, in just the past few days, several Greenville restaurants have been forced to close after employees tested positive for Covid-19.
Limoncello
Barley's Taproom
Port City Java
Halls Chophouse
Smiley's Acoustic Cafe
Ding Tea Greenville
REYS
Urban Wren
Jianna
I understand that infections happen and some of this is unavoidable but opening and re-opening is expensive and puts a big strain on restaurant owners. With numbers rising at over 1000 reported cases per day, how many more establishments will be affected?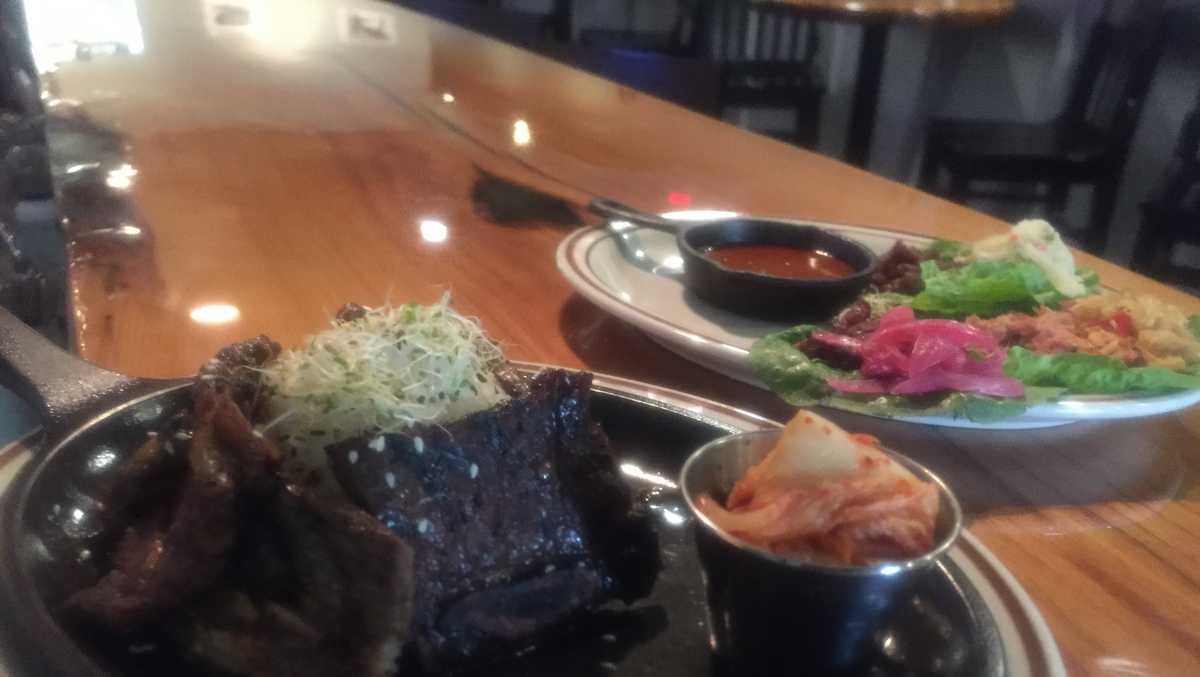 LIST: More Greenville restaurants close after positive COVID-19 tests
More Greenville restaurants made announcements Thursday about closings or positive tests amid the coronavirus outbreak, while a downtown restaurant that had closed last week has reopened.
Events
We are two weeks from July 4th and the city of Greenville has already pulled the plug on their annual downtown celebration. The city has also postponed Downtown Alive and Mainstreet Fridays. Now consider the fact that over 5 million people visit Greenville each year and contribute over 1.3 Billion in visitor expenditures and $74.7 million in state and local taxes. From these numbers, it is clear that Upstate businesses rely on providing a safe and fun experience for their guest.
If we can't halt the rise of infection, the toll on Upstate economy will be profound as people stay home either out of fear or as a result of having our Upstate establishments closed.
College Football
It is hard to understate the economic impact college football has on Upstate economies. According to Clemson Chamber of Commerce President Susan Cohen, hotel revenue in the Clemson area from last year's Texas A&M game exceeded $750,000. Other studies show that the average Clemson Tigers home football game is responsible for sustaining 198 jobs and producing $10.3 million in total output, $733,000 in net state revenue, and $542,000 in net local government revenue. Jobs may be also be impacted as evidenced by a recent study that found that Clemson athletics are responsible for over 1200 jobs in the Upstate. In short, college football is more that a game on Saturday, it is a huge economic engine that drives several communities in the Upstate.
We need to reverse our upward trend of Covid cases to be able to even begin to contemplate a football season this fall.
No Football Could Be a Big Problem for the City of Clemson
The future of the Fall College Football season is far from a certainty and this could have huge implications for the state of South Carolina economy.
Will there be college football? A new flurry of pessimism has arrived
Around the country, the fear among college administrators of not playing football in the fall — or having a season rife with interruptions and canceled games — has emerged stronger than at any point in the last month.
Public Schools
No one knows how things will play out in the Fall for the school year but here are the options laid out by the Greenville County School Board:
Option 0: What the district is currently doing. Entirely e-learning; no face-to-face learning.
Plan 1: Students attend school with face-to-face learning one day per week. The students, divided into four relatively equal groups, would attend class on Monday, Tuesday, Wednesday or Thursday with a quarter of the class physically present. Friday would be an e-learning day. Social distancing would be implemented.
Plan 2: Students attend school with face-to-face learning two days per week. Students would come every other day (Monday and Wednesday or Tuesday and Thursday with half of the class physically present. Social distancing would be implemented.
Plan 4: Every student attends classes Monday-Thursday. Friday is used for e-learning and planning. Social distancing is not implemented.
Plan 5A: Regular schedule, similar to pre-COVID-19 operations. Every student comes to school, every day, Monday-Friday.
Plan 5B: Same as 5A with the exception that hours are shortened. Students are dismissed early to provide an e-learning platform for students whose parents do not feel comfortable sending them.
It's important to note that one scenario is 100% e-learning. That means that kids will be at home learning via computer. For some, this is great. But for families where both parents work, this could be a huge issue.
No One Wants to Go Back to a Lock-Down
No one wants to go back to lock down. No one wants to see their favorite restaurant or concert venue close. No one wants to see college football season be cancelled. No one wants to see our schools closed in the fall. However, all of these scenarios are very possible if we don't get ahead of this virus and reverse our current upward trend.
Our decisions impact the Upstate businesses, Concert Venues, and events that we love. We all want them back and we all need to do our part to make this happen. I'll admit, some of this post comes from a selfish place. I want to get to a point where live music, sports and dining out feel safe and are available options. I would hate to see the option to enjoy the best of Greenville be off the table when a lot of the problems we are seeing now are so avoidable.
Take a look at this week's calendar. It's packed with great stuff to do around the Upstate. However, four weeks ago, it was almost empty.
Regardless of how you feel about the virus and social distancing, a lot of people and businesses are being affected and we definitely don't want to go back to entirely virtual events. We have to support our local community and make sure the things we love about Greenville survive this pandemic. Taking this virus seriously is a huge step. If we continue to see the numbers rise, the Greenville community stands to lose a lot.
Yes, Wearing Masks Helps. Here's Why
"The more people that were wearing a mask, the more protective it was," says MacIntyre, head of the biosecurity program at the Kirby Institute at the University of New South Wales in Australia. In other words, when everyone wore a mask, it protected the whole household.
Greenville & Upstate Calendar
---
More Post You Will Enjoy…