via wyff.com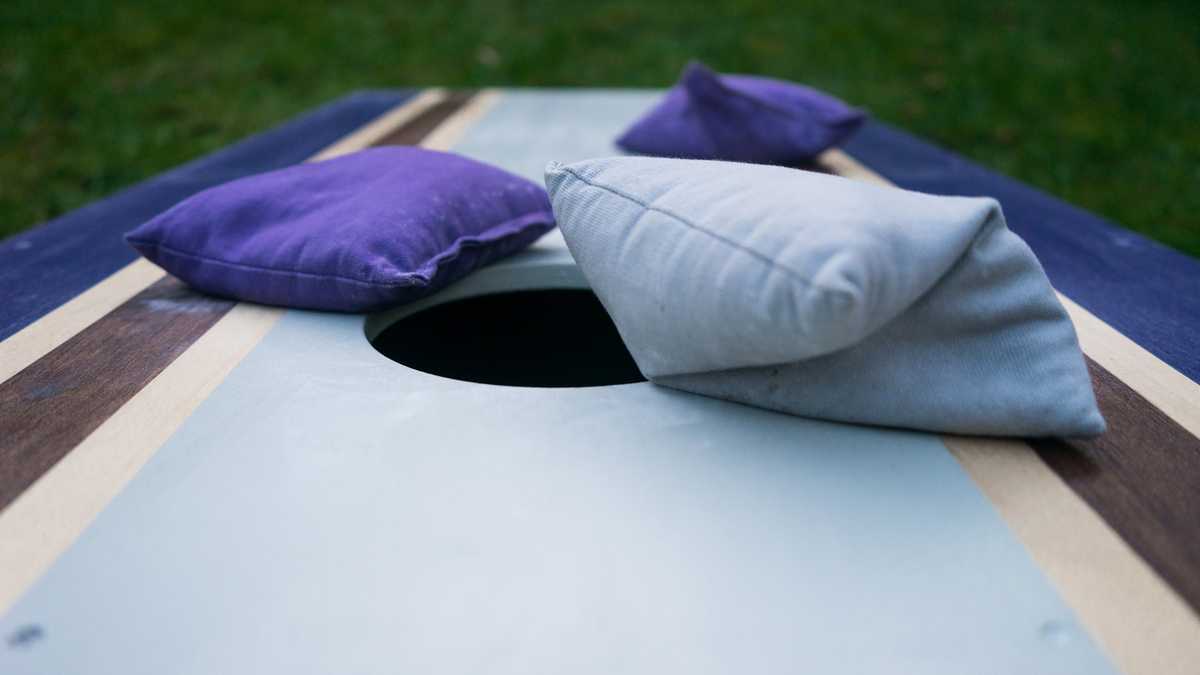 This year, don't just scroll those sunny days away on your device. It's about time we take back the pure enjoyment of the seasons that we wait all year to experience outdoors.
Even science is telling you to do so. Studies have shown that engaging in playful activities through adulthood can help lower stress, improve cognitive functions and build social bonds with others, which is so much more than what your phone can do for you.
So what are you waiting for? Round up your family or friends, grab one of these lawn games and let the good times roll.
5
Avora Natural Wood Paddle Tennis Set
huckberry.com
$88.00
Net or no, this paddle tennis set will become an instant lawn-game favorite at first volley. Just grab a friend, hand them this beautifully crafted wooden paddle, and choose either the hard or soft ball, depending on how competitive you're feeling. The paddle set comes in four preppy-chic colorways: green, yellow, gray, and natural wood.
6
Spikeball
amazon.com
This outdoor lawn game is a lot like volleyball, but without all of the set-up hassle. The flexible, hula-hoop-sized net stands on its foldable legs, and can be taken to the beach or the park to give four players plenty of space to run around.
Start the two-on-two game by bouncing a ball off the net, sending it flying toward your opponents — they have three passes between them to send the ball back over to your team. When they miss, you score, and first one to get to 21 wins.
7
The Pocket Shot
amazon.com
$25.00
Who doesn't love lining up cans and shooting them down with a slingshot? It might not be a "game," per se, but that doesn't make it any less fun.
The Pocket Shot is a circular slingshot that shoots at two or three times the rate of a regular slingshot. It's super tiny, so it fits in your pocket, and it's super powerful — slinging objects up to 350 feet per second.
10
Bottle Bash Game Set
amazon.com
Hone your aim with Bottle Bash, a flying-disc lawn game that tests your ability to knock an unbreakable bottle off its perch.
Just stake the two telescoping poles into the ground at a distance from each other, steady the bottle on top, take note of the wind's direction, and fling away. It all packs up into a mesh carrying case for easy travel and storage.
Upstate News Headlines