What does a healthy Food and Nutrition Environment at work look like? How can we effectively implement a Nutrition Policy in our organizations? Attend this forum to learn, implement and improve workplace Nutrition and Food Environments and Policies through low to no cost initiatives. Attendees will learn from experts in the field about various resources and tools for making  changes that support healthy eating in the workplace.
Please register so we can order an accurate amount of food.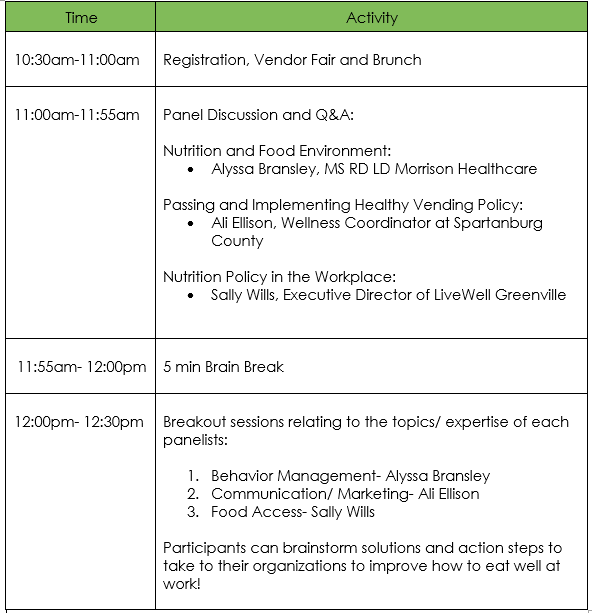 There is no opportunity for solicitation from outside vendors.
Special thanks to our sponsors:



This event is also supported by GSHRM! 

Upstate News Headlines