Author Showcase and Writers Workshop South Carolina
This handbook will be given to all of the aspiring writers, they will recieve a  free copy  it's a part of the workshop……if other attendees would like a copy it can be purchase at the event…..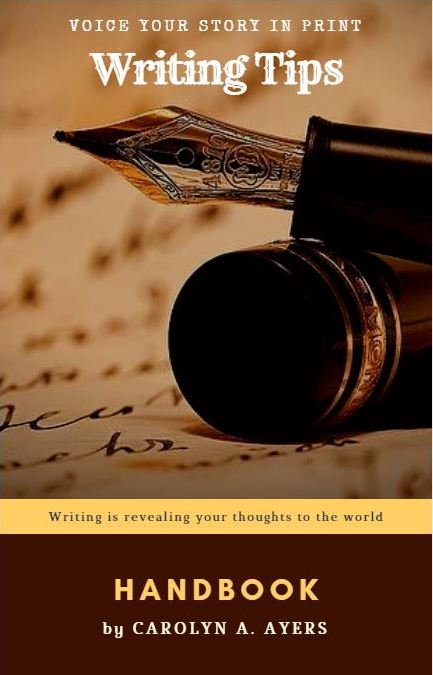 This event is open to family and friends  for $5. 00 charge but the Authors, Aspiring Writers and Vendors are requested  to have a ticket for you to take part in this event you will be provided a VIP Pass when your ticket is shown at the door.
Aspiring Writers come out to the Writers Workshop with Carolyn Ayers Beginners 101 Session on writing please bring paper and pen for all of those who sign up for this session will have homework this workshop will be an interactive session and aspiring writers will address the audiences so don't be shy.
Authors will be presenting their inspirational, exciting and compelling excerpts from their books. They will also discuss the motivation that encouraged their writings from the beginning as well as what continues to stimulate their personal writing efforts.  Guest authors will entertain questions from the audience regarding the author's avocation regarding writing. The audience can obtain signed copies of the author's books.
Aspiring Writers I know you have a story to tell about your life's journey or overcoming difficulties, you may have tales of joy and happiness. Have thoughts of a stimulating or moving thriller in the back of your mind? These authors may serve as a catalyst, causing you to finally put pen to paper and create a dynamic story, taking your desire to be a writer to the next level. This event will be an encouraging, enthusiastic and passionate event. 
If you love to read and want to hear these authors express their unique ideas, this event is intended for you, whether you are an aspiring writer, journalist; blogger, or maybe you are just keeping a journal on how to master the art of writing.   This will be an opportunity to obtain inside information on how to get started on your new adventure. The guest authors have undertaken the art of writing with enthusiasm and determination to have their voices on paper heard.
Another objective of this event is to encourage those who love to read an opportunity to meet with these amazing authors in order to learn more about their dynamic stories in print. No one can tell the authors stories better than them.
Please join us. There will be delicious food, music door prizes and fellowship at this sensational event.
Vendors are Welcome