via wyff.com
Clemson University is allowing its season ticket holders to "redshirt" or opt-out, for the 2020 football season.Clemson Athletics made the announcement Monday in an email to season ticket holders.Season ticket holders must let Clemson Athletics know by 11:59 p.m. on Aug. 21, if they would like to fully opt out. Those who "redshirt" will receive more information after the deadline on how to move forward.
"If, for whatever reason, you are unable or uncomfortable attending games in Memorial Stadium and would like to redshirt this season without impact on your 2021 ticket eligibility," the IPTAY email read, "please let us know by Aug. 21…This will provide the opportunity to assist more IPTAY donors with planning."
IPTAY and Clemson Athletics will be in touch after the Aug. 21 deadline with more information on how to select from your options:
Opt Out Options
Redirecting your ticket commitment to IPTAY as a contribution with Priority Point incentives.
Deferring your ticket commitment to 2021.
Requesting a full ticket refund.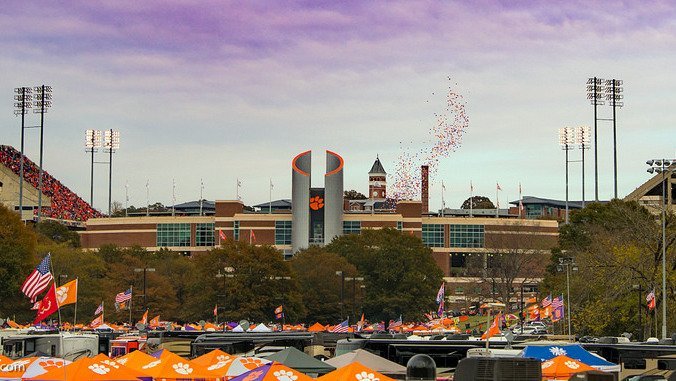 IPTAY introduces 'redshirt' option on 2020 Clemson football tickets
IPTAY introduced Monday a "redshirt" option for donations related to Clemson football tickets this week. Donors were given until Aug. 21 to click a link provide
More Upstate Headlines
No Football Could Be a Big Problem for the City of Clemson and the Upstate
photo: Fete Magazine Football in the Fall is a benchmark for the year. School starts back, fans start hyping their teams and soon the Upstate is awash in football. But this year is different … way different. With Universities working toward holding classes in-person, the future of the Fall College Football season is far from…
Trevor Lawrence Emerging as Player Spokesmen for College Football
Players from the Power 5 Conferences are banding together to make their case for College Football this season. The hashtag #WeWantToPlay is trending and Clemson quarterback, Trevor Lawrence has emerged as a lead voice in the movement. Power 5 Conferences Meeting to Decide Football's Path Forward Trevor Lawrence Statements via Twitter More Upstate News Headlines
Upstate News Headlines