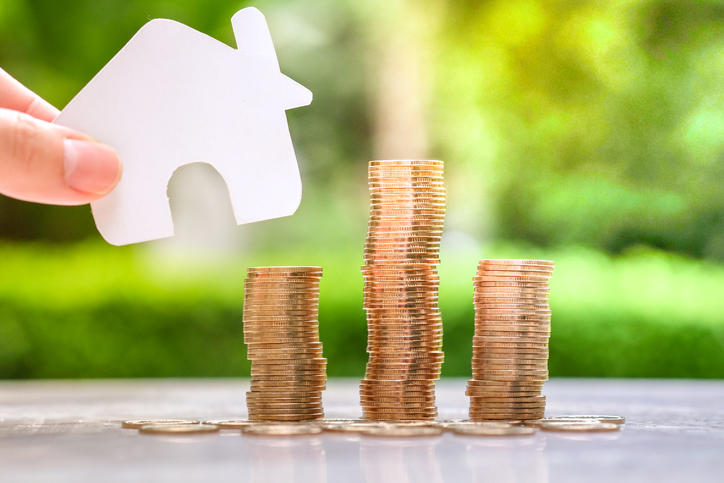 The Home-Buying Equation
Buying a home for the first time can seem daunting. One way to alleviate the process is to organize your finances before embarking on the house hunt. Unsure how to get yours in order? Remember A + B + C + D + E:
Ask + Budget + Check + Differentiate + Estimate
Before you start searching for a home, ask a real estate professional for guidance. He or she will have expertise related not only to financing, but also to negotiating a deal in your favor.
Next, set a budget that takes into account your down payment, your anticipated monthly mortgage payment (with interest), and your closing costs. These figures are all important considerations in the home-buying process.
Prior to house-hunting, check your credit report and score. Your credit is a determining factor in a lender's approval or denial of your mortgage loan application, as well as your mortgage interest rate. Take steps to correct any errors on your report, or improve your score, if necessary.
Shop around for mortgage lenders to differentiate between loan offerings—even a slight variation in rates or terms can lead to significant savings over the life of your loan. Your real estate professional may recommend a lender, but it is ultimately your choice with whom to obtain a mortgage.
Estimate oft-forgotten homeownership-related expenses, such as your monthly homeowners insurance premium, your maintenance costs, your moving expenditures, your property taxes and your utility rates. These will all play a role in your overall affordability.
Completing A, B, C, D and E will not only prepare you for the home-buying process, but also lay a strong financial foundation for you as a new homeowner. The result of the equation speaks for itself!
www.yeahTHATgreenvilleagent.com