Listen to the latest episodes from your favorite Upstate South Carolina Podcast: The Rise Guys, stories from the local food scene by Tin Roof Farms with John Malik, local music spotlights from Northwest Corner and Hoodoo Music and comedy from The Bearded One. We also have listen live links to WNCW and Charlie Mason Radio.
If you have a podcast and want to be listed, please let us know by emailing us at: music@bizzapps.net!
Rise Guys
THE RISE GUYS: HOUR THREE: 05/03/19
| 2019-05-03
FOF time 864-241-4319: Fat Boy is having an issue with his plumbing that needs to be addressed pretty soon: Open Phones    
View All Episodes
---
The Bearded One Comedy Podcast
THE BEARDED ONES EP 322: ENDGAME TALK!!!!!!
| 2019-04-29
SURPRISE!!! Early episode! Almost a week before we normally post..we post a HUGE Avengers Endgame discussion episode. Bang! Yeah..with all this Endgame talk, we just couldnt wait to share this. We talk for almost as long as the movie itself (sorry networks)... we do start with a short incident that has nothing to do with Endgame..then..yeah like two hours plus of Endgame talk.    SPOILERS START AT 16:00 minutes..YOU HAVE BEEN WARNED   P.S.-Kids...i mean.... we do curse..but its Endgame.
View All Episodes
---
WNCW
Listen Live
| 2019-04-28
Radio made the old fashioned way, live DJ's handpicking the music you hear. Learn more at
wncw.org
View All Episodes
---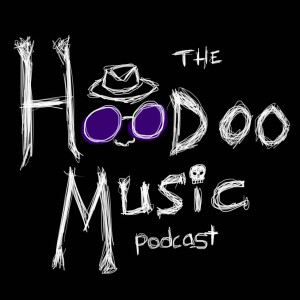 Hoodoo Music
"I would never actually talk about rubbing kittens together"
| 2019-04-28
The Parlor Pinks are an industrial psych duo in the Greenville area with a real heart for the local scene. Not only do they perform live shows, they are helping other artists by hosting and planning events with mixed bills, which I am personally all about! Check out this episode and give them a follow on the socials! For more of The Parlor Pinks: http://theparlorpinks.com Subscribe to the podcast and everything else here: https://linktr.ee/hoodoo.music.pod Follow the new instagram: @hoodoo.music.pod If you want to support the show and my endeavor to record bands for free you can make a recurring monthly donation at http://patreon.com/markjonesaudio or one-time donations at https://ko-fi.com/hoodoosessions - No money? I feel you, fam. How about share links to your favorite episodes of the podcast? And don't forget to rate and review!
View All Episodes
---
The Ron and Craig Show
How can Fashion Space help you if your in the fashion biz?
| 2019-04-17
Fashion Space is on Instagram and Facebook along with CEO Sarah Houston. A place where folks in the world of fashion can create a profile and be selected for jobs, hire folks, buy or host products and more.
View All Episodes
---
Tin Roof Farm Radio Show
Gina and Roberto Cortez of ASADA
| 2019-04-16
In the middle of the recession of 2008, Gina and Roberto went way outside of their comfort zone and started cooking at festivals across their recently adopted state of South Carolina. Without any background in food, much less the restaurant business, they built a following with their clever interpretations of Mission Style California/Mexican cuisine. Then came the food truck, then came their brick and mortar location on Wade Hampton Blvd. Her family is Japanese, hes Nicaraguan and they met in southern California while working in IT. While they may not have come through the ranks in the traditional manner, theyve built a name for themselves with their gracious hospitality and wonderful food at ASADA. This is one of those personal statement restaurants that feels special. The art work is all Robertos, their staff are all familiar and their work ethic is unwavering. Join me and my wife Amy as we sit down with Gina and Roberto.
View All Episodes
---

NORTHWEST CORNER PODCAST
EP 157: with Jen Aly
| 2019-04-14
Meet Jen Aly of Jen Aly Coaching, and our new friend. Jen is a business and money coach for artists, creatives, and rebels! Shes loaded with knowledge and shes a lot of fun to talk to. Theres something for everyone on this episode of the Northwest Corner Podcast! To learn more about Jen Aly Coaching, please visit her website at http://jenalycoaching.com. And to learn more about the Northwest Corner Podcast, you can find us at http://northwestcornerpodcast.com
View All Episodes
---
Charlie Mason Radio
Listen Live
| 2019-04-01
Bringing independent and small label music to the world and bring business and entertainment together.
View All Episodes
---
Comment via Facebook