#469 Tech After Five – Greenville, SC (June 20, 2018)
In every city, every month Tech After Five connects the tech community. We invite IT Professionals, Startups, Entrepreneurs and Service Providers to the IT Community to come together and make the meaningful professional connections.
IMPORTANT. Pay attention to the Ticket Types:
Our unique system helps us identify the primary role you have in our community so that we can best facilitate interactions.
Please pick the appropriate ticket type. 
(We reserve the right to cancel any ticket.)

Tech Professional



If you are a working IT Professional, please choose this ticket. Examples include: Developers, Network Engineers, IT Managers, CIOs, Designers, Project Managers, even non recruiter type Technology Sales people.


Job Seeker



If you are actively looking for a new job, wanting to change careers, or are open to new opportunities, then choose this category.


Tech Startup



If you are just getting started or have a tech focused business less than 3 years old, please choose this option. If it's older or non-tech choose the other ticket type.


Recruiter



If you work for a recruiting, job placement firm or a staffing agency please choose this ticket type. This includes both account managers and recruiter types.


Other / Non-tech



This ticket type is for all service providers or other non-technical professions. This includes accounting, legal services, real estate, financial planning, real estate, etc. (or anyone who doesn't comfortably fit above.)


Our Sponsors: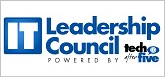 Tech After Five is a monthly networking event for tech professionals, tech entrepreneurs and professionals that support the tech community.